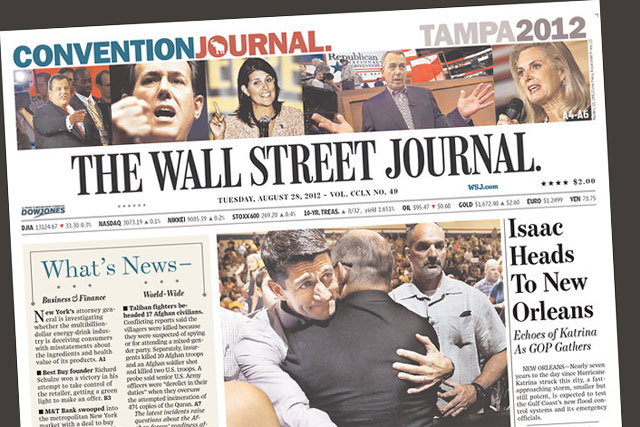 Tech Café will be held at The Book Club in Shoreditch. It will feature a series of discussions with leading technology influencers hosted by Ben Rooney, European technology editor of The Wall Street Journal online.
It will also serve as an opportunity for the audience to meet members of The Wall Street Journal's technology team and learn more about the team's coverage.
Rooney said: "The Wall Street Journal's global technology coverage is unrivalled in its breadth and depth, delivering breaking news, insightful features and compelling discussion about industry trends.
"Our Tech Europe blog has been helping tell Europe's tech story for almost two years now, and our first ever Tech Café will allow us to bring all this coverage to a wider audience.
"I hope we'll have some thought-provoking, engaging and even controversial discussion on some of the big topics in tech."
The three-day Wall Street Journal Tech Café will offer wide range of panel discussions, question and answer sessions and fireside chat-style interviews with technology influencers from Google, Facebook and Telefónica, among others.
Subjects to be covered include start-up success, VC funding, privacy policy, the role of social media in customer interaction, and the future of technology.
The Tech Café will be held at The Book Club, 100-106 Leonard Street, London, EC2A 4RH from 8am on Wednesday 12 September until 5pm on Friday 14 September. Access is free to members of the public.
Follow @nickbatten2