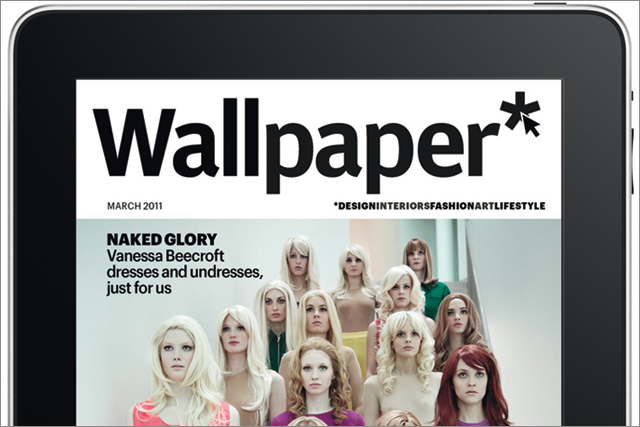 The app will launch as a monthly with the August issue, available from July, and will feature specially commissioned content that is not available in the print edition.
It will also include enhanced features, video, sound, animation and photo galleries.
IPC has already toyed with the iPad by creating two one-off Wallpaper specials for the iPad, sponsored by Tudor Watches and Hermes. However neither app included full issue content.
In October, IPC also launched a Marie Claire Beauty Genius for the iPhone, priced £1.19. The media company said it plans to launch the app on iPad in the coming months.
IPC said it has drawn on the experience of parent company, Time Inc, which has been publishing magazines on the iPad since the device launched in April 2010.
Jackie Newcombe, managing director of IPC Southbank, said: "Wallpaper is one of the first major UK magazines to launch a monthly app.
"It is a brand renowned for innovation and by drawing on Time Inc's in-depth research and insight, we are confident that this will be welcomed by both consumers and advertisers."
In April last year IPC also launched a free iPhone app for Wallpaper in association with Swarovski Crystal Palace. The app is a daily edit of wallpaper.com.
Gord Ray, publishing director, Wallpaper, said: "Wallpaper on the iPad has generated a very positive response from advertisers.
"Our previous iPhone app and iPad apps have been a great success and our launch issue on the iPad has already hit its advertising revenue targets."