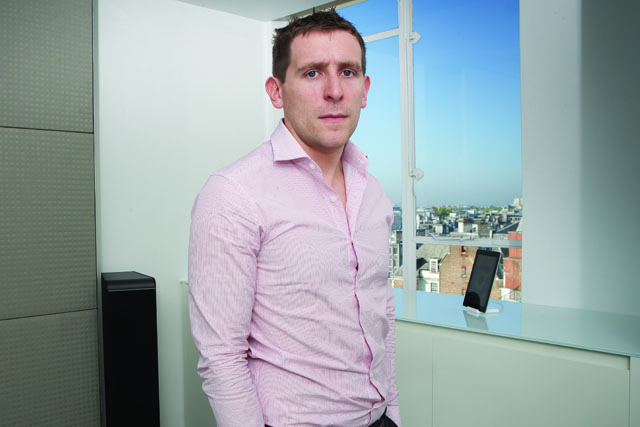 Deane won an audience vote after his 15-minute presentation called 'Confessions of a Media Owner', in which he urged advertisers, agencies and media owners to collaborate more in order to engage and connect with audiences.
Responding to research from the Advertising Association, Deane said the industry needed to respond to the fact that 55% of the UK public felt "neutral" about advertising. The best work polarised opinion: "We want people to come off the fence. We want people to care. Let's be more daring," he said.
In the Media session, Deane was up against Dubose Cole, strategist, Mindshare Social, and Rohan Tambyrajah, account director, digital innovation, Arena Quantum.
Cole argued that media agencies were in danger of missing out on opportunities presented by new technology and needed to act more like tech start-up businesses.
He said: "Technology has delivered a lot of what consumers are expecting. Advertising has not delivered something that is comparable."
Tambyrajah also tackled the subject of media and technology and said brands should not offer experiences that were too slick and polished for consumers. "It's human to fail ... We need to create a system where we need to fail better," he said.
Campaign's War of the Words, in association with The Huffington Post UK, was a new, half-day, fast-paced, highly curated event where our speakers – all aged 30 or under – presented ideas that may shape the future in profound ways.
Aside from the public vote, the speakers had to undergo scrutiny from three industry judges: CHI's Johnny Hornby, David Hackworthy, founder, The Red Brick Road, and Nikki Crumpton, the chief strategy officer of McCann WorldGroup.
Impressed by the media presenters, Hackworthy said: "I like the thought that we need to give consumers what they deserve."
For the overall prize of a trip to New York for two, Tony Jiang, winner of The Huffington Post UK's Open-Mic session, had to fight off stiff competition from Deane, Cake's Nicola Davies, AMV BBDO's Benedict Pringle and BMB India's Ashish Pathak who won the Planning, Creativity and Brand sessions, respectively.
Nikki Crumpton said: "It was an honour to be a judge. But, more importantly, it was a gift, as an agency judge, to discover that young creative people want to work in ways that agencies are not currently able to support.
"We are a million miles away from it," she admitted.
"The fact that the [young] coders are coming terrifies me – but they are coming and we are unprepared for them."
Crumpton said the day had inspired her to look at how McCann might invest 30% of its profits into an R&D department that would investigate such things as data analytics, new business ideas and prototyping.
David Hackworthy said it was notable that the contestants "seemed very comfortable with having clear points of view. Not a disrespect for what's gone before, but a lack of a need to adhere to any of it," he said.