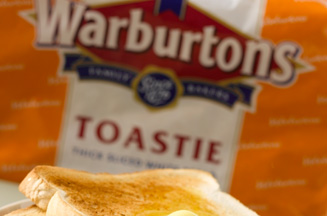 The 'Save Tons on Lunch' campaign, which will run across more than 100m Warburtons packs from mid-June to September, will be supported by on- and offline marketing and in-store activity.
Prizes include money-off coupons and free lunch items, as well as lunches worth £100. The promotion sees Warburtons link up with brands such as Birds Eye Fish Fingers, Heinz Snap Pots, Princes, Muller, Walkers, Anchor spreadable and Weight Watchers.
Consumers will be able to collect a promotional code from any Warburtons product involved in the campaign and enter it on a microsite, savetonsonlunch.co.uk where they will discover which prize they have won.