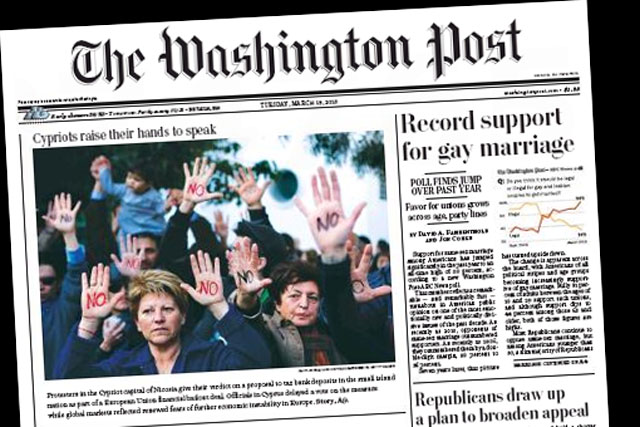 The move to a paywall future will likely give newspapers struggling for survival around the world pause for thought, particularly in the UK. In November, the Telegraph introduced a metered paywall strategy for overseas users.
The latest move makes The Washington Post one of the last big American newspapers to erect a paywall. The New York Times, The Wall Street Journal and the Los Angeles Times already have paywalls.
The Washington Post said in a statement that like the WSJ and The New York Times, it would launch a "metered digital subscription model". Initially, this will allow readers access to up to 20 free articles on the site each month.
A similar path was trodden by the New York Times, which then dialled back free access to 10 articles a month. The newspaper has made what is widely seen as a successful transition to a paid model and has around 600,000 digital subscribers.

Follow @gordonmacmillan