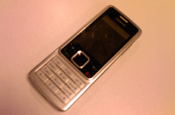 PhonepayPlus is investigating unsolicited promotions via text messages and price transparency in promotions, including wording indicates that content is free.

The findings of the review will be published in July.

The regulator has dealt with 19 cases of non-compliance to rules governing promotional activity by paid-for mobile phone service providers so far this year, compared with 33 cases for the whole of last year.

George Kidd, chief executive of PhonepayPlus, said: "There are clear rules when it comes to the promotion, content and delivery of mobile phone paid services.

"We expect these rules to be followed and any failings of compliance will be punished," said George Kidd, the chief executive of PhonepayPlus.

"PhonepayPlus will work with all interested parties to understand the issues, examine the evidence and, if necessary, propose solutions."