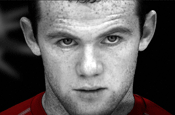 The Daily Mirror says that the Manchester United striker is set to earn £150,000 from his appearance.

The ad is believed to be set around key moments in British history over the past 100 years.

The ad will be the first TV spot produced by Miles Calcraft Briginshaw Duffy since it snatched the account from McCann Erickson in May.

Parent company Premier Foods is planning to spend £15 million on relaunching the Hovis brand.