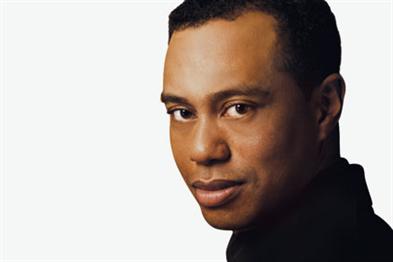 Sporting icons, movie stars and other famous faces have long been associated with leading global brands as companies' strive to increase their brand recognition and sales.
But in the same way that a well known celebrity can enhance the lustre and profile of a product, reported misbehaviour in their private lives can potentially damage the reputation of a sponsor.
It is not difficult to think of recent high profile celebrity scandals that fall into this category, but do any of these incidents actually lead to a change in purchasing behaviour amongst consumers?
And do sponsors really need to worry about what their big name celebrity endorsers are up to?
Our latest research shows that a quarter (27%) of global citizens say they would consider stopping buying a product if a celebrity that endorses it is reported to be engaging in personal misbehaviour.
One quarter are likely to stop buying a product based on celebrity misbehaviour
Base: Base all respondents (18607)
Source: Ipsos Mori Global @dvisor

And a similar proportion (25%) say they have already stopped buying a product for this reason.
Have
actually stopped

buying a product in the past due to celebrity misbehaviour
Base: Base all respondents (18607)
Source: Ipsos Mori Global @dvisor

But while a quarter of the population is clearly a lot of customers to lose, should businesses really be concerned by these figures?
If we look a little closer at the findings, just one in ten say they would be very likely to stop buying a product (as opposed to fairly likely), which perhaps gives a truer picture of those who will back up their opinions with action.
And if we look at those who have already stopped buying a product, at least half of them say they only did so temporarily, going back to it after a period of time.
This suggests that negative reactions to scandal among consumers are perhaps more fleeting, and have less impact than the overall figures might at first indicate.
Kate Moss would no doubt argue something similar, having been famously dropped by a series of major brands during her cocaine expose, only to become the darling of high street fashion giant, Topshop a couple of years later.
The Daily Mail has since claimed the scandal doubled her income from endorsements and her 'Kate Moss for Topshop' clothing line is still drawing opening day crowds 14 collections after the first launch.
Clearly reaction to these types of transgressions prompt different responses depending on your own set of values and beliefs as well as the cultural tolerance for misbehaviour of the society in which you live.
Indeed our poll shows that companies whose major markets are located in traditionally more conservative countries may need to pay more heed to their customers' reactions to these types of issues - those living in China, India and Saudi Arabia are far more likely to say they have boycotted a product based on celebrity endorsers misbehaving.
Likelihood of stopping buying a product by country
Base: Base all respondents (18607) Note: relatively low internet penetration in China/India
Source: Ipsos Mori Global @dvisor
Closer to home, the data suggests that British consumers are more forgiving of celebrity misdeeds (just 6% are very likely to stop buying products).
Very likely to consider stopping buying product

Base: Base all respondents (18607)
Source: Ipsos Mori Global @dvisor

Of course it is possible that the British public has become more inured to scandal, thanks to an endless airing of dirty celebrity laundry in recent years.
But, a note of caution: even if these misdeeds do not immediately affect reported purchasing behaviour, there could be a longer-term negative effect on brand equity and opinions.
And businesses tend to want to hang on to all of their customers as well as retaining their hard won reputations for such things as integrity, trust and honourable behaviour.
So it is unlikely they will be completely unmoved by misbehaviour of their big name stars.
Our research earlier this year showed that the entire world of celebrity endorsement remains a potential minefield, and as Tag Heuer recently become the sixth global brand to cut ties with Tiger Woods following his indiscretions back in 2009, so corporations still must take care when creating links with celebrities.
Matt Williams, director at Ipsos MORI Reputation Centre