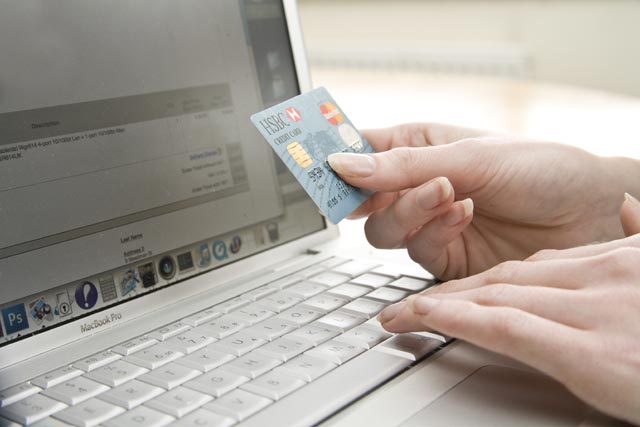 Britain's online population relies heavily on the internet when it comes to researching prices and checking out the merits of different products and services, according to a new survey from Lightspeed Research.
In fact, as many as three quarters of respondents say they have visited price comparison sites in the past six months.
In addition, over the same period, 61% have gone online in search of a review before making a purchase of a product or service, while almost as many (60%) have used the internet to research different brands or models of a product they have been interested in buying.
And it's predominantly personal tech items consumers want to find out more about, with cameras, MP3 players and mobile phones the most-looked-for items online.
Interestingly, Lightspeed Research also found that books, DVDs and clothes were more likely to be researched on the net than computer software and games.
Eight out of 10 respondents say they will always research personal technology, cars and home entertainment systems online before making a purchase.
Fewer than 7% never bother researching on the internet before buying any item and in the case of personal technology, cars and home entertainment systems this figure drops to 1%.
Which types of products have you researched online before buying (including reading reviews online)?
Source: Lightspeed Research
There are gender differences though, with men more likely to have researched personal technology items (53% versus 43% for women), as well as computer hardware and software, games, cars, CDs and home entertainment systems.
For women, the online research priorities are clothing (44% of females versus 24% of males) and books (40% versus 34%).
Which types of products have you researched online before buying (including reading reviews online)?
Source: Lightspeed Research
Majority of respondents compare prices online


The majority of respondents say they always compare prices online before buying an item of personal technology, with 71% researching different brands and models on the internet, and 64% reading online reviews.
Just half (50%) say they go to a high street store to look at the different available options. And women are much more likely than men (46% versus 32%) to say they would ask friends, family or colleagues for recommendations.
When it comes to services, insurance is the most researched category, with 68% of respondents having look into insurance providers online, ahead of holiday accommodation/tours (65%).
Women are more likely to research holidays online (70% versus 61% of men), but more men than women tend to research utilities (59% versus 55%), mobile phone companies (54% versus 46%) and banks/financial services (49% versus 42%).
Which types of services have you ever researched online?
Source: Lightspeed Research
Social networks are not the place for shopping advice…


However, despite the popularity of social networks, these platforms clearly aren't the destinations consumers turn to when they are looking for shopping guidance, with only 14% saying it's important friends in these digital communities give products they are interested in good reviews.
These online communities are primarily about friendship and conversation, so product and service reviews really aren't part of everyday communications here.
Word of mouth is acknowledged to be highly effective, but social networks don't appear to be the place where it works so well.
…professional reviewers and Which? are most trusted


In fact, when consumers are on the look out for product reviews, shopping sites and search engines are the leading ports of call, attracting 72% and 70% of respondents, respectively.
Company websites, shopping comparison sites, specialist online destinations with reviews and the Consumer Association's Which? website are also popular.
Close to two thirds (64%) of respondents place their trust in the opinions of other consumers, followed by Which? (60%) and professional reviewers (58%).
Where do you look for reviews of products?
Source: Lightspeed Research
And while people might well head to brand websites when they are conducting their research, that doesn't mean they are easily swayed by the consumer reviews they might find there - just 17% believe the posts they read on a company website are trustworthy.
And when it comes to negative reviews, it doesn't take that much to swing consumers, with 67% of respondents saying they would change their mind about buying a product or service after reading up to three thumbs-down posts.
Age makes a difference too, with older demographics more likely to take onboard those online opinions.
One third (33%) of 55 to 64 year olds say they would change their mind after just two negative reviews, compared to only 10% of 18 to 24 year-olds.
Older consumers more likely to post reviews online
Slightly under half (49%) of respondents said they had written a review of a product or service and posted it online, with women more likely than men to have done so (52% versus 47%).
Just 46% of 18 to 24 year olds have posted reviews, compared to 56% of 35 to 44 year olds.
Of those who have posted a review online, the overwhelming majority (88%) say it was positive.
Among those that have not posted, most (51%) say they would never do so, while close to a third (31%) say they would be more likely to post a review after a negative experience.
Only 18% said would post comment after a positive experience.
Would you be more likley to write a positive review online if your experience was...
Source: Lightspeed Research
The research suggests that brands wanting to get more people involved in commenting on their products and services can do so by offering rewards.
Among those who have never posted a review online, more than three quarters (77%) say they would be more likely to write one if they were offered an incentive, such as a discount voucher, with 18 to 24 year-olds the group most likely (92%) to be spurred into action by such inducements.
Ralph Risk, marketing director, Lightspeed Research Europe