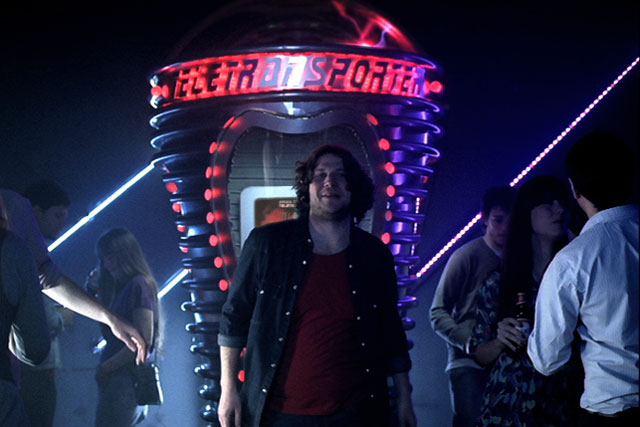 A little over three years ago, Campaign asked me to write a column on why Argentine advertising held such a predominant position on the global stage and the reasons why Argentina ranked among the top award-winning countries in the world. I recently read that piece again and all I wrote remains valid.
What's irrefutable is that Argentina is still today one of the most creative countries in the world. In 2007, it was a promise, a country with a potential that had achieved an outstanding position in a specific moment of time. Nobody knew if those "fresh ads" arriving from that faraway land were the product of chance or an ephemeral good moment. But time showed we knew how to keep ourselves up there and that we truly are a centre of ideas for the world.
Why? Well, Argentinians - and South Americans in general - are passionate, intense and demanding. This applies to both the people who do the ads as well as those who view them - Argentinians derive a lot of pleasure from the act of making or consuming good advertising. We are a nation of creative people.
To a great extent, this happens because the environment we inhabit in South America is constantly changing - the crises, both social and economic, the ups and downs, the good and bad times are common. We always have to be alert to endure the ever-changing beats, and people turn to creativity to bear the vicissitudes of their everyday lives. We have been trained by the day-to-day musts. Maybe this keeps happening because - working in advertising or not - you have to be creative to be able to live in our country. And that's the creativity that comes out of the pores of Argentinians.
Furthermore, the voracity we have to make good commercials is another big reason why we currently hold the position that we do. TV ads are part of our culture. And the South American public demand that brands and their agencies deliver good work. They want to be moved, to cry, to laugh or to have something to think about it; and everything has to happen in 60 seconds or less.
Ours is a very competitive market, with many agencies producing work of the highest level, which creates a virtuous circle where the neighbour's yardstick elevates your own. And in the same agency, talented creatives blaze a trail; they are educated in highly motivated environments that turn them into all-terrain professionals, capable of working anywhere in the world.
Little by little, advertisers and international networks have started to see South American - and in particular Argentine - agencies through different eyes. The Cannes Festival has played an important part in the evolution of the continent's advertising over the past 15 years. It was our entrance door to the world. As soon as they saw we resolved things well, they stopped considering us just as "fresh" and started valuing us as fresh and solid.
Pablo del Campo is the chief executive and executive creative director at Del Campo Nazca Saatchi & Saatchi.
The South American invasion: Latin American creatives in the UK
Andre 'Dede' Laurentino, executive creative director, TBWA\London
Dede Laurentino has been an Anglophile since coming to the UK, aged 15, to learn English - and being blown away by the advertising he saw. Back in Brazil, he landed a job at DPZ, moved on to AlmapBBDO and then joined what became Lew'Lara\TBWA before returning to the UK to head TBWA\London's creative department.
His talent as a writer has found more than one outlet too - in his spare time, he developed a successful Brazilian soap opera and is a novelist. He says: "The attitudes, skills and hunger have always been there in Brazil, and Latin America generally. The industry produces a huge depth of talent. But the advertising in London inspires and pushes the boundaries."
Thiago de Moraes creative partner, Abbott Mead Vickers BBDO
Thiago de Moraes arrived from Sao Paulo, Brazil, in 2000 to work at Organic.
He then moved on to the BBC, Tequila and CHI & Partners, before joining AMV in 2010. He points out that although Sao Paulo has always had a vigorous ad industry, budgets there were tighter than in London: "I guess that makes a creative rely less on big production budgets and technical solutions to do something interesting."
"We - especially in Brazil - also seem to produce work that's very visual and easy to understand," he adds. "That was an easy way to create stuff that could be easily understood in other countries - and by awards juries."
Gustavo Sousa, creative, Mother
Gustavo Sousa moved to London in 2003 from New York, where he worked at Cliff Freeman & Partners. "Curiously, I had just read an article about Mother and the rumours they were about to open a New York office that week - and I got a call from Mark Waites to come to London for a three-month trial. I actually arrived here in August during one of the biggest heatwaves ever. It even felt like I was back in Brazil."
At Mother, Sousa helped co-write Somers Town, a feature film for Eurostar directed by Shane Meadows. He has also been the global creative director on Stella Artois since 2009; and has overseen the Orange On/Off campaign.
South Americans, he argues, don't necessarily have more creative flair - but there's definitely a difference in the way they work: "Generally speaking, South Americans are more open, spontaneous and optimistic. Those are very useful qualities in an industry like ours, where good ideas get rejected on an hourly basis."
Augusto Sola, creative partner, Fallon
Coming to London was a lifestyle choice, Augusto Sola says - one that he made even before he started working in advertising. "Yes, the weather is crap, but London is an inspiring city," he says. "Galleries, music shows, films, sport. Everything interesting happening in the world comes to London sooner or later. There are not many cities like that. New York, London, Berlin ...
I knew I wanted to live in one of them at some point."
He joined Mother as a copywriter in 2005, subsequently moving to Fallon as a creative director 2009. Now he splits his time between London and Buenos Aires, where Fallon has set up a "creative lab", allowing clients to plug into what the agency regards as a hotbed of creative talent.
Santiago Lucero, creative partner, Fallon
Earlier this year, Fallon appointed another Latin American creative star, Santiago Lucero. The Argentinian's career took off in a big way in 2001, when he joined JWT Buenos Aires and was instrumental in making it, for the first time in its history, one of the region's hottest creative agencies.
In July 2006, Lucero joined Madre Buenos Aires as the general creative director, before moving to Publicis Madrid to run its creative department.
Latin American creative output isn't necessarily better, Lucero admits - but is certainly different. "The industry in Latin America is amazing in terms of freshness and flexibility," he says. "There are no rules down there, and you feel this freedom and energy all the time. Anything can happen."