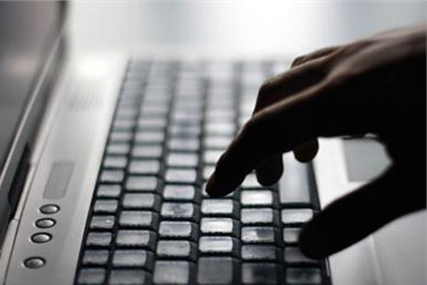 The Internet has been around for a long time now and is a permanent fixture in our lives. In a recent article about household spending, broadband access was one of the last items people would be willing to cut out of their spending.
So why did a recent survey conducted by Connect Insight find that attitudes to online advertising are still so negative?
To be fair, online advertising has come a long way. We no longer serve the same ads over and over with no clear way for the user to close them. We have more engaging formats and, importantly, a more diverse range of advertisers using the medium, making ads less repetitive.
However, less than one in five Internet users said online advertising was impactful and appealing. They were much more likely to say it was intrusive, repetitive, unappealing and cheap.
So, why is online advertising failing to engage consumers and what can we do about it?
1. Understand consumers' digital lifestyles and their attitudes to commercial messages

We are spending more and more time online, carrying out a variety of tasks and looking for entertainment and social contact. Brands are also increasing their presence online and investing millions trying to engage with consumers. These two factors mean there is a massive opportunity for online as an advertising medium.
Understanding consumers and their attitudes to commercial messages will enable brands to engage and appeal to their consumers effectively. We know that people are prepared to trade off content for advertising but not at any price in a medium that is highly personal.
For example, those over 55 are even more negative about online advertising than the average – half find it intrusive, a third say it's repetitive, boring and unappealing. Contrast this to 16 to 34-year-olds who are 24% more likely than the average to think that online advertising is impactful and appealing, and 44% more likely to think it is relevant.
By understanding the aversion over-55s have to online advertising and what would appeal to them, perhaps a more engaging online experience could be elicited. For them, a more sensitive approach to advertising may need to be taken, as half of this target group actively avoids environments where advertising interrupts their usage.
Attitudes to online ads by age group: positive

Attitudes to online ads by age group: negative

2. Test online creative before it goes live
Online can still be seen as the last piece of the puzzle in the media chain. Creative is often delivered late and tested in situ. However, this in situ testing can lead to negative brand perceptions among those exposed to the "pre-tested" creative.
Because of this, 19% of consumers think that online advertising looks cheap and almost a quarter think online ads are boring. With only 12% agreeing that online ads are innovative, it appears that the industry really is missing an opportunity to advertise in a way that suits the digital age and its diverse range of consumers.
By understanding the target audience and allowing enough time to test the creative before going live, a number of pitfalls could be avoided and brand value maintained. Negative associations with a brand's advertising do impact on brand equity, so online ads, like all advertising, need to be created carefully. With the advent of online research methodologies, pre-testing of creative and messaging need not be lengthy or costly.
3. Understand your total communication plan and where online fits in
As we've eluded to, the Internet is a highly personal and fragmented environment. Younger consumers are 44% more likely to say online advertising is more relevant than advertising in other media such as newspapers or TV. We live in a multimedia tasking world, where our mobile, laptop and TV are all on at once vying for our attention. Online advertising needs to work in tandem with other media, taking the best aspects of each to build a cohesive media plan.
The rules of marketing haven't changed with the advent of digital media, and social media and mobile will adhere to the same rules. Understand your target audience, how and what media they consume, and tie this in with the objectives of the campaign. If it's where your audience are, then it's likely that it's the right communication tool.
This brings us nicely on to social media.
4. Shall we do social?
Yes, online is a social environment. It's also entertaining, engaging, useful and now mobile. It delivers on a number of levels in and out of the home. But social media is not used by all consumers, and should not necessarily be part of a brand's communication plan unless their target audience illustrates the importance social media has to them and their willingness to accept brand engagement in this environment.
In Connect Insight's survey, just under half of social media users said they wouldn't follow any products or brands on a social media site, rising to almost two-thirds for over 55s. The most popular sites to follow were entertainment, film and music, with almost a quarter of respondents who use social media saying they would follow brands in this category.
However, think carefully if you are a motoring, electrical, household, financial or pharmaceutical brand. Take time to understand your audience, their needs regarding your brand, your objectives and their digital media lives.
Social media categories being followed online
Younger customers open to following range of products
Total
16-34
35-54
55+
Entertainment, Film & Music
23%
28%
21%
9%
Clothes
17%
21%
12%
13%
Food & Drink
16%
19%
13%
15%
Sport
14%
16%
14%
7%
Retail
13%
17%
8%
7%
Travel
13%
12%
14%
16%
Leisure & Gaming
13%
19%
7%
1%
Mobile & Technology
11%
10%
12%
13%
Hair & Cosmetics
11%
15%
7%
3%
Electrical
9%
10%
7%
15%
Motors
8%
8%
9%
7%
Household & Home
7%
8%
5%
10%
Financial
7%
7%
7%
4%
Pharmaceutical
5%
5%
5%
1%
No Brand
43%
37%
48%
60%
So back to the beginning – why is online advertising continuing to fail to engage consumers?
Is it because we used it as a testing ground, threw advertising at it and watched to see what stuck? Is it because it is relatively cheap in comparison to other media and therefore presents a low-cost risk?
Whatever the historic reasons, online advertising needs to shake off these negative perceptions and step up to the mark. It is a mainstream medium capable of delivering highly engaging advertising that can both complement and compete with other media to deliver fantastic results.
By considering target audiences' response to online advertising, testing creative, and understanding the role of online in the communications plan, online advertising can overcome these negative perceptions. Through investing in consumer understanding, digital media has a unique opportunity to deliver campaigns that engage, entertain and inform consumers about a brand's relevance to them in a way we never could before.
Faye Weeks, director, Connect Insight