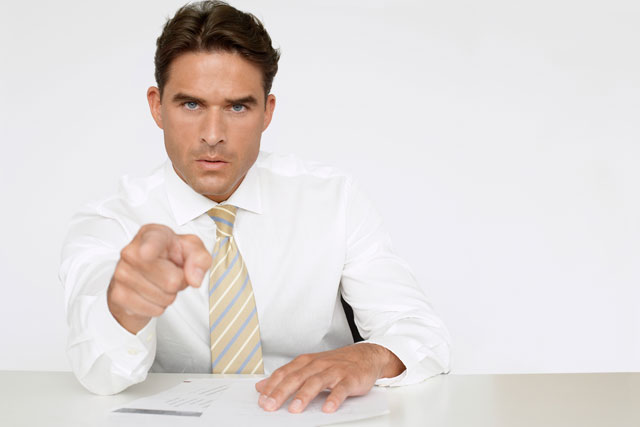 As Jolie Hunt, a seasoned PR executive, took up her role as chief marketing and communications officer at AOL last week, she attributed her hiring to the fact that working with the media has given her the 'right skills' to succeed in today's fast-moving market.
Hunt is not alone: Nintendo appointed its head of European PR, Shelly Pearce, to the role of UK marketing director last month, and Virgin Media's new 'brand amplification' team is to be populated by senior figures from its PR department.
While marketers are increasingly experimenting with how to engage their customers through compelling content, this is a skill that PR specialists say they have been honing for years. Many top marketers, such as Honda UK's head of marketing Martin Moll (pictured), who started out in press and PR, believe that this undoubtedly gives them a competitive edge.
Social skills
For Moll, the role of social media in changing consumer behaviour and bringing brand voice to the fore has meant skills more commonly associated with PR are now vital to marketers.
'Traditionally, the role of marketing has been to talk to passive consumers,' he says. 'But PR professionals have always had to speak to the media, which is far more critical and does not always share your view. In the world of social media and digital platforms, where people network and post reviews on websites, the consumer is increasingly like a journalist. This is why PR experience has become so valuable.'
To reflect this change in dynamic, many companies are restructuring to encourage collaboration under the marcomms umbrella. Nissan, for example, established a global marcomms division in Japan last year, moving its PR, internal communications, investor relations, advertising, external communications, event management and brand functions onto the same floor.
The reason behind the move was to reflect a change in positioning. Content creation now sits at the heart of the brand's marketing strategy, according to Simon Sproule, corporate vice-president of global marketing communications at Nissan.
Sproule - himself a communications director for more than a decade - says it is no longer about an either-or choice when it comes to marketing or PR people, but instead the need to see beyond traditional roles to find the greater brand benefits.
Communications focus
He points to Red Bull as one brand that is far and away ahead of the game in this regard.
Anoushka Feiler, a former Red Bull marketing director, who started out at the energy-drinks firm in the press office, says PR nous played a critical role in its success. 'Even before all this latest technology, Red Bull always understood the importance of responding quickly to what people were saying,' she adds.
Whether skills gained through cutting your teeth in a PR role are pushing out the more formal CIM-qualification career path is up for debate. The organisation believes the recent flurry of PR appointments to top marketing jobs is more an indicator of how those individual companies operate.
'It could be that they view marketing as purely communications, in which case PR professionals are just as capable as marketers,' says CIM director of research and professional development David Thorp. 'But marketing goes deeper than that and can create competitive advantage beyond successful communication strategies; that's the tip of the iceberg.'
Others, however, disagree. The archetypal 'classic marketer' is fast becoming irrelevant, argues Sproule, who believes that traditional definitions of job functions will disappear. 'I want people who can do more than just PR, digital or advertising,' he says. 'Those with a mix of skills will become more attractive to people like me in the chief marcomms role.'
The high-profile appointments at AOL and Nintendo appear to be a sign of what's to come in the industry.
VIEWPOINT: PR TO MARKETING
Jolie Hunt Chief marketing and communications officer, AOL.
Formerly senior vice-president, global head of brand and public relations at Thomson Reuters, and held PR director-level roles at IBM and the Financial Times.
'I have the right experience at the right time; I understand pace and content, and that consumers want a conversation. Marketing communications are as important as they've ever been in the history of corporate America and globally.
We no longer have the luxury of having different disciplines that don't talk. The name of the game is integration of skills. PR has to be in sync with internal comms, which has to be in sync with digital, which has to be in sync with brand management, as well as your board and employees. Long gone are the days when you could isolate a strategy to one of those key groups.
I see my role as being like conducting an orchestra. I still need the specialists, like the percussion or the violinists, otherwise we can't make music.'
DATA FILE
70.2% of businesses cede primary responsibility for social media to the marketing department, compared with 6.5% that place control with the PR department.
Source: CIM Social Media Benchmark study of 2000+ marketers (Mar-April 2012)