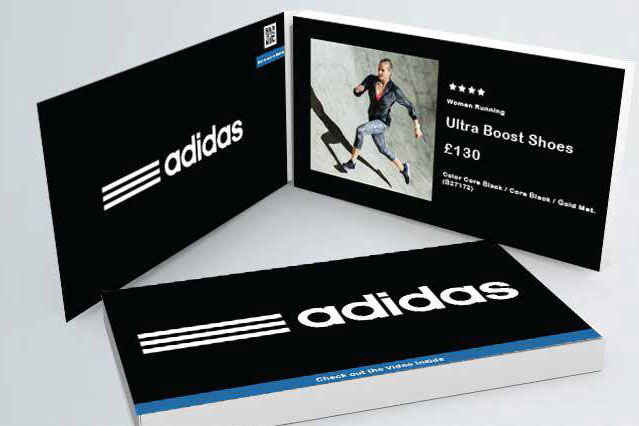 YouTube is the second most popular search engine in the world. We live in a digital age where consumers prefer to consume video content rather than read text. Top Screen Media have created the World's first Digital Tag which allow brands to engage with the consumer, through video, at point of sale.
How does it work?
The Digital Tag is attached to a product and looks like a price tag. When the tag is opened the customer sees a 2.4 inch screen that starts to play video content. This could be a marketing campaign featuring the product, or an explanation of how the product works or how it was made. The outer packaging can also be customised to suit individual brands.
Success for Adidas
Top Screen Media created a 2.4 inch video shoe tag for Adidas. Adidas understood that 70% of decisions to purchase were made in-store so, to help convert sales, they needed a product that could get their key messages across at that point of retail. The Digital Tag communicated directly with the customer and allowed Adidas to increase customer engagement.