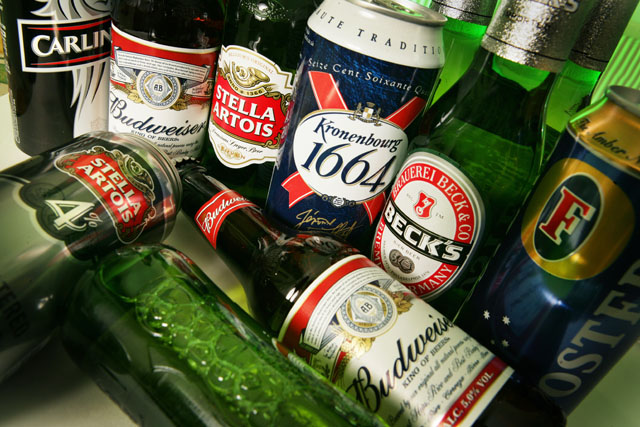 Tax hikes, smoking ban, health concerns: it's inevitable that beers sales have been declining, right? Wrong.
The real reason is beer brands aren't resilient enough. They simply aren't connecting enough with consumers and as a result, they aren't creating enough value.
Our "Brand Desire" study covered tens of thousands of consumers across a three-year period. Over 20,000 consumers from the UK market responded to questions about how they think, feel and act towards brands. It's no secret that great brands connect on these different levels, so we measure this connection and model a Brand Desire score for literally hundreds of brands across dozens of categories.
Beer brands aren't resilient enough. They simply aren't connecting enough with consumers and aren't creating enough value.
The study illustrates how badly the beer category performed, sitting alongside highly commoditised industries such as energy and telecoms. But why? Beer isn't a commodity. It's fun and central to our social lives, isn't it?
Of course it is, but when we dug deeper and asked about the brands' personalities, we found they are all seen as the same. All lagers are cool and sociable; all ales are reassuring and respected. No difference means no real choice, and no real choice means no connection to consumers.
So we have a clear link. Decline in the sales of beer against declining brand desirability, explained by the absence of any meaningful points of difference. Like most challenges facing brands, it's relatively simple to diagnose but harder to fix.
Real choice
Looking at the edges of any category often provides important inspiration around how we positively disrupt a category to ensure our brand gives our consumers real choice.
In the beer category, we're seeing brands like BrewDog managing to stand out against this bland background and make huge gains. It's innovative in both product and personality, leveraging a disruptive "punk" ethos that cuts through the sea of sameness. Consumers haven't given up on beer; they just need a more compelling reason to buy into the category.
Brands like BrewDog are managing to stand out against this bland background and make huge gains.
So how can the beer category regain its desire and sales? Learning from the rules of Brand Desire and looking across categories and markets, we've uncovered three principles for how beer brands can make a bigger impact:
* Give people a reason to buy beyond a "refreshing taste". Have a genuine ambition that will inspire your internal and external audiences. Surely there is a space for another beer brand which has a higher ambition beyond getting people to relax or have a good time?
* Continuously re-evaluate and innovate your offering to ensure your brand has a real role in people's lives. Focus on creating desirable innovations that support your purpose and add value to your customer's lives.
* Build connections through a clear personality. The clearer you are about who you are and the more coherent you are across touchpoints, the more memorable and desirable your brand will be. Differentiate on personality to stand out.
Beer marketers have a big challenge ahead of them, but an equally big opportunity to grab back market share and grow the category. By looking outside their category for inspiration, we can easily see beer trending again.