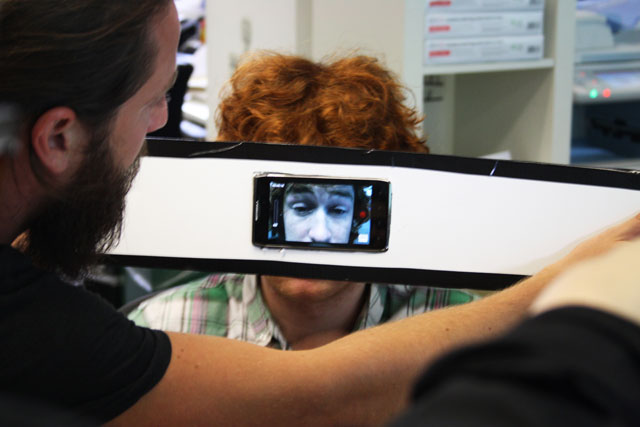 HOW: They say: "Our academic and business partnership approach and do-it environment treat everyone as equals and prove good ideas can become good work. Importantly, the results were great - finding new audiences, treating pre-roll as a creative opportunity and pre-roll ads outperformed benchmarks."
Inside Monaghan and Fleetwood
Tell us a bit about the challenges you encountered during Filmhack ...
GM: Lack of time, working with camera phones. There were a lot of "healthy arguments". We had to think a little harder about where to find our audience. DF: Getting people from different disciplines to work as a unit.
The reason I got into advertising was ...
GM: To work with some amazingly talented people and produce great stuff. DF: I wanted to be paid for thinking stuff up.
My best career bits so far are ...
GM: Loads of lucky breaks from the past - but still enjoying today. DF: Yet to come.
The biggest influence on my career has been ...
GM: Mark Reddy. DF: Stanley Donwood and Dr Tchock. Jack Daniel's.
We're most proud of ...
Working with Paul Arden.
We're really inspired by ...
The "now" - the most exciting time to work in advertising.
My favourite piece of work is ...
GM: The Shining - a Kubrick masterpiece. DF: In Rainbows - Radiohead. Sublime.
You probably didn't know this, but ...
GM: Years ago, during my first Virgin Atlantic shoot in New York, my partner Pat and I blew all our expenses on a wild first night. DF: I "dabble" in stand-up comedy.