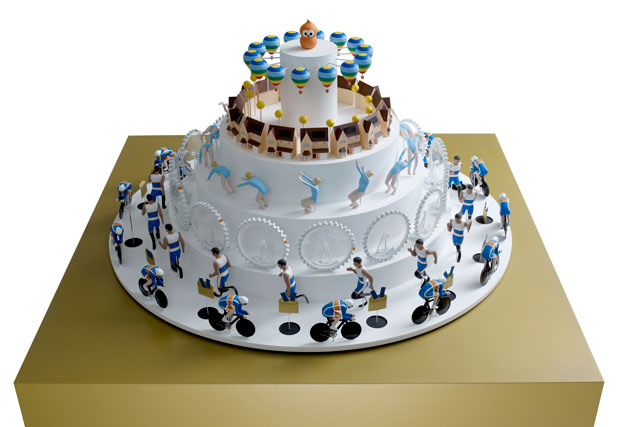 How: He says: "The big challenges were technical challenges and included finding a strobe system capable of recycling fast enough and with enough power and reliability to last the duration of the shoot. The camera shutter also had to be synced to the strobes so that the flash 'landed' in the middle of each shutter-frame duration. The belt on the motor was rubber and the temperature in the studio was different to the model-makers' studio. These tiny differences altered the spin speed of the model, so we had to find a way of micro-altering our gear to manually sync the two systems."
INSIDE TOZER
The reason I got into photography was ... I was no good at life-drawing and, on the art foundation course I attended, photography came after life-drawing. I'd spent the previous week hating the course, but when the photography week came around, everything just clicked. My epiphany came three years later, when I was sent on work experience to Dave Stewart's still-life studio in London. I wanted to be in his gang and worked hard to become his assistant.
My best career bits so far are ... Photographing the astounding dancers at Northern Ballet. Shooting a Peroni campaign in South Africa. Dropping TVs from the fire service practice tower on Old Street for NME TV. Making an ice crystal stop-frame music video with Craig Ward in Pennsylvania. Having all my friends, family and collaborators in the same room the night my exhibition opened.
My favourite piece of photography is ... Eadweard Muybridge's motion studies.
You probably didn't know this but ... Salvador Dali designed the Chupa Chups logo!