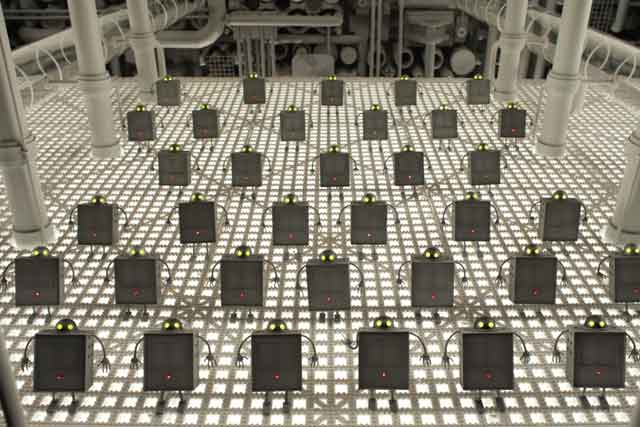 The film, which uses stop-motion animation, was directed by Wes Anderson and uses the imaginations of children as the commercial's inspiration.
HOW: Gustafson says:
"The advantage of working with someone like Wes Anderson is that he brings such a unique sensibility to a project that he pushes us in new directions. One of the principal challenges with the Sony Xperia spot was bringing a touch of humanity into the little robots.
We also had to design, build and animate a whole new world in a very short period of time."
Inside Gustafson
The reason I got into animation was ... I started my animation career in my early twenties at Will Vinton Studios, now known as LAIKA. At the time, it seemed like it might be fun and I could wear shorts to work.
My best career bits so far are ... I never really imagined having a career, so each time I find myself on another job, it's a little surprising. I was lucky to have helmed the TV series The PJs and have the opportunity to create my own stop-motion shorts. Another milestone in my career was directing the animation for Fantastic Mr Fox.
The biggest influence on my career has been ... Stanley Kubrick, Gary Larson and extreme knitting.
I'm really inspired by ... The wonderful artists I get to work with every day.
My favourite piece of animation is ... The one that the client just approved, or perhaps Ray Harryhausen's skeleton fight in Jason And The Argonauts (1963).
You probably don't know this but ... When I have time, I like to escape to the wild Pacific coast and surf, sit with my ageing dog Apollo and write short fiction.