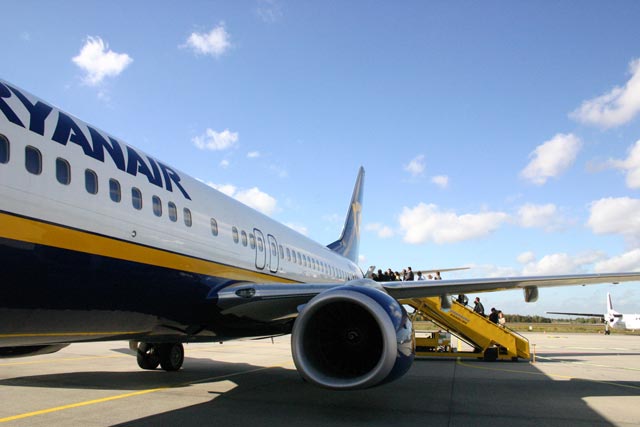 The ash cloud from the Grimsvötn volcano in Iceland, which began erupting on Saturday, has moved into Scottish air space, grounding flights in and out of Scotland, for the time being.
Individual updates by the airlines this afternoon (24 May) confirmed that some flights have started to be affected by the cloud.
Airlines that have halted flight services in and out of Glasgow, Edinburgh and Aberdeen today include BA, KLM, bmi, easyJet, and Flybe.
British Airways has grounded flights in and out of Glasgow, Edinburgh and Newcastle, while easyJet has cancelled its flights to and from these airports, as well as Inverness and Aberdeen, until 7pm today.
BA said it was "too early to say" whether they would change their marketing or advertising activity due to the volcanic ash disruption, while easyJet said that it had no plans for a change in marketing strategy at the moment.
A BA statement said: "We continue to monitor the situation and remain in close contact with the Civil Aviation Authority, National Air Traffic Services and the Met Office."
Ryanair is the only airline to have shown displeasure at the advice it received from the Irish Aviation Authority (IAA), which called on the carrier to halt flights over Scotland.
The airline said: "Ryanair strongly objects to this decision and believe that there is no basis for these flight cancellations and will be meeting with the IAA this morning to have this restriction on Ryanair flights removed as a matter of urgency.
The travel brands are keeping consumers updated on the status of flights through their websites, with further information expected to be announced.
Yesterday, Ryanair posted a 23% rise in its pre-tax profits, despite the effect of last year's volcanic ash cloud crisis on its services.
EasyJet reported a £27.3m loss in revenue due to last year's ash crisis, which it highlighted in its full year results last November.
Thomas Cook was reported to have lost £70m from last April's ash cloud crisis, through supporting customers that were stranded and bringing them home. The travel operator attributed £20m of the losses to customers failing to rebook their holiday after they were unable to fly.
Rival TUI, which owns brands Thomson and First Choice, lost £100m in the debacle through cancelled holidays and repatriating consumers.