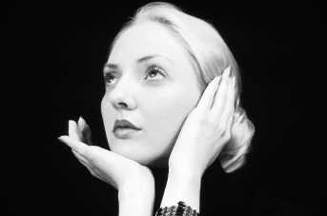 Market research firm Mintel said the 'Lipstick Effect' is when women purchase lipstick as a 'pick-me-up' during hard times.
Only 3% of respondents said they had purchased a lipstick to make themselves feel better during the economic downtown.
The research also showed that lipstick is the cosmetic product that women are currently spending less on or stopping using.
Instead, the results revealed that 60% of women are spending the same or more on foundations and 'essential products' such as shampoo and cleansers.
Nica Lewis, head consultant at Mintel Beauty Innovation, said: 'It is a common perception that lipstick sales go up in times of economic adversity. However, instead women are spending more on hair care and skincare beauty categories.'
The research was conducted in the UK, France and the US.