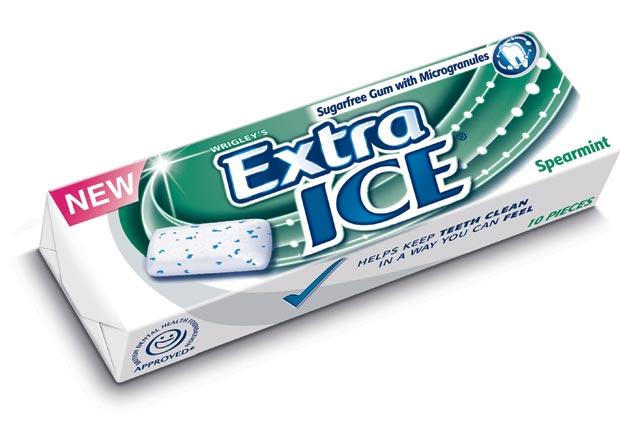 The company is launching three new variants: Wrigley's Extra Ice Peppermint, Extra Ice Spearmint and Extra Ice White, as it looks to increase interest in a gum market that has struggled in recent years.

Extra Ice Peppermint and Spearmint variants, which will hit shelves in February, are to relaunch with new ingredients, including the sugar-free sweetener Xylitol, which is claimed to prevent the formation of plaque .
The revamped range will be sold in single packs priced at 46p.
Extra Ice Peppermint will be supported by sampling, point-of-sale activity and PR activity. Wrigley hopes that the launch will help lift sales of Wrigley's Extra core brand.
Concurrently, Wrigley is to relaunch Wrigley's Extra Ice – which will also include Xylitol – with new white packaging, with the aim of achieving better standout on the shelves.
Wrigley said the three products had been accredited by the British Dental Health Foundation.
The chewing gum market has endured a difficult few years, but Wrigley ramped up its activity this year with a £10m advertising support for Extra.
In the UK, 59% of all gum sales come through the convenience channel. And, according to AC Nielsen data, the gum markets was worth £136.7m in the year ending August 21.