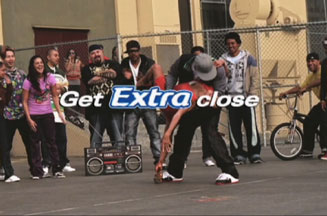 The product will roll out from May. Initially available in spearmint, peppermint and a fruit flavour, it will target the 18-30 age group. The sugar-free gum is already available in the US, where it was launched in 2007.
5 will be priced at a premium over other gum brands in the Wrigley portfolio, but a spokeswoman said a final decision on the exact amount has yet to be made.
The UK launch will be backed by a heavyweight marketing campaign with ads created by BBDO New York. The campaign in the US has been built on the theme 'Stimulate your senses'.
Wrigley is currently running a TV campaign for its Extra product, the top-selling sugar confectionery brand in the UK. The ad shows two dancers with different styles coming together, to illustrate that the brand brings people closer.
Wrigley had an 87% share of the gum market in 2008, according to Nielsen.