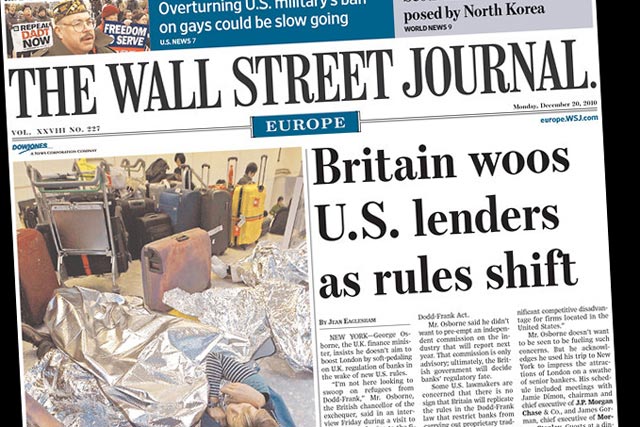 Wheatcroft announced last month that she was stepping down from her role after being made a Conservative peer. Corrigan will take up her new role in the New Year.
Corrigan has been assistant editor at The Daily Telegraph since February 2008. Prior to that she worked at the Financial Times for 18 years, where she was the editor of FT.com and the Lex column.
Corrigan will be based in London and will report to Robert Thomson, managing editor of The Wall Street Journal and editor-in-chief of Dow Jones & Company.
Thomson said: "Tracy's digital and financial expertise will be vital to the Journal's ongoing and successful expansion in Europe."
Corrigan started her career with the International Financing Review, before joining Dow Jones Newswires as a reporter.
The Journal Europe recently expanded its lifestyle content in print and online, adding new content and columnists to its Friday Weekend Journal.
The Wall Street Journal also recently expanded its existing iPad app to include regional editions for users in Europe and Asia, offering content direct from the international editions, as well as the Now edition, which features updated coverage throughout the day.