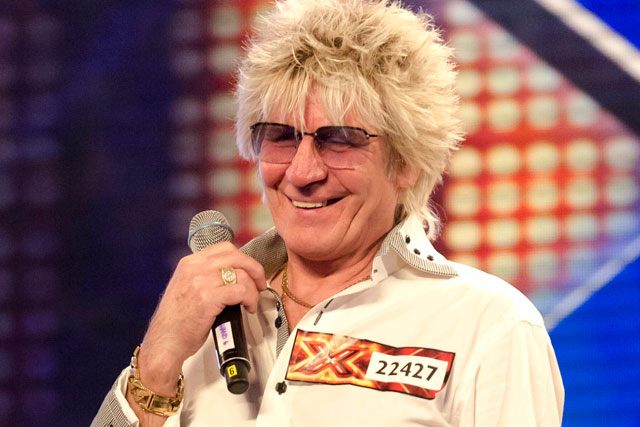 Also returning to ITV were 'Red or Black?', the Simon Cowell-created gameshow that debuted last year, and 'The Jonathan Ross Show'.
Cowell was again absent from 'The X Factor' judging line-up, which included newcomer Nicole Scherzinger and brought back Gary Barlow, Louis Walsh and Tulisa Contostavlos.
Up against 'Indiana Jones' and 'Mission Impossible' movies and the lottery draw on BBC One and Channel 4, 'The X Factor' averaged 8.7 million viewers across ITV1, ITV1 HD and ITV1 + 1 compared to 11 million for the last series.
This gave it a 42.4% share of viewing between 8pm and 9.15pm, according to unofficial overnight figures.
It was bookended by two 'Red or Black?' shows in an effort by ITV to boost the series, which last year averaged 4.9 million viewers across its run after a promising opener that peaked with 7.8 million viewers.
The first 'Red or Black?' episode peaked at 4.1 million and averaged 3.4 million between 7.15pm and 8pm, while the second peaked at 5.1 million and averaged 4 million between 9.15pm and 10pm.
With Jonathan Ross attracting a 3.6 million average audience, ITV claimed to be the most-watched channel between 7pm and 10.30pm by more than 1.4 million viewers, with an average audience of 5.4 million.
BBC One's best ratings came for 'Indiana Jones and the Kingdom of the Crystal Skull', which averaged four million between 6.25pm and 8.20pm, and 'Casualty', which averaged 4.2 million between 9.10pm and 10pm.
Channel 4's best was 1.4 million average viewers between 9.15pm and 10.15pm for 'Micky Flanagan's Out Out Tour' while Channel 5's was the same audience for 'Celebrity Big Brother' in the same time slot.
Follow @DanFareyJones