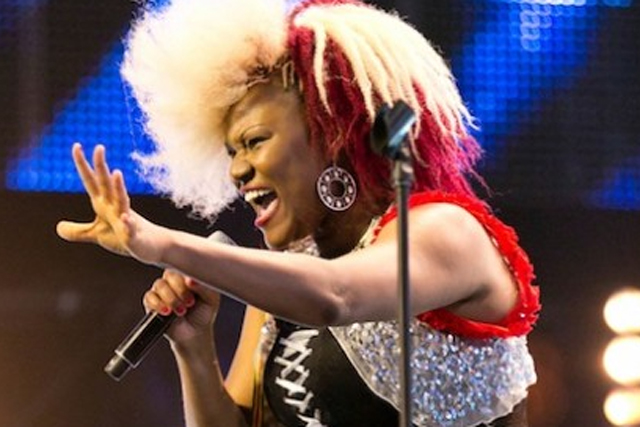 The peak figure for the episode – the sixth in the series – was also up more than 600,000 compared to the sixth episode of last year's series.
The episode drew an average audience of 9.63 million viewers across ITV, ITV HD and ITV +1, also up by 600,000 on the sixth episode of the 2012 series. The numbers represented a 36.9 per cent audience share.
The vast majority of people (9.08 million) watched the live show on ITV between 8pm and 9pm.
The ITV talent show, which is in the third week of this series, is running two programmes a week in a new format. Contestants sing in an audition room on the Saturday night show, and at Wembley Arena on the Sunday night.
Saturday night's 'The X Factor' peaked at 10.4 million viewers, up by nearly a million viewers week-on-week.
The average viewing figure on Saturday night was also up by more than one million viewers compared with the average audience for the fifth episode of the 2012 series.
The first airing of the live Saturday show from 8pm to 9pm drew an average audience of 9.1 million viewers, a 41.8 per cent share of the audience.
The TV and broadband provider TalkTalk sponsors 'The X Factor'.