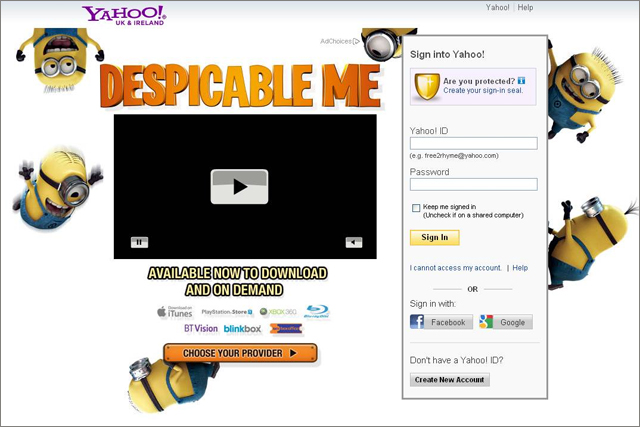 Yahoo, as a pilot from today (18 March), will place an Ad Choices icon on ads that appear on the login pages of sites such as Yahoo Mail and Messenger.
When users click the icon, they will be presented with information about the ad and the techniques used to serve it, including the name of the brand, the agency that booked it, and the ad's interest category.
They will also be given the opportunity to remove themselves from specific interest-based advertising categories, or they could choose to opt out entirely of interest-based advertising on Yahoo sites.
Yahoo is working with other publishers, industry bodies, agencies and brands across Europe, to make data disclosure standard practice. Ad Choices has existed in the US for a year.
Justin B Weiss, senior director of international privacy and policy at Yahoo, said: "By piloting the Ad Choices icon in Europe, we reinforce not only our commitment to our consumers and to leadership around self-regulation in this space, but also our ambition to innovate at the pace of technology, while adhering to our long-held philosophy around privacy.
"Ad Choices helps inform brands about the privacy preferences of their customers and also demonstrates how Yahoo is committed to being transparent in what we do, by providing our users with control and meaningful choice over their online advertising experience."
Last week, Yahoo struck a deal with Omnicom in the US to provide the agency group with consumer data so it could better target advertising.