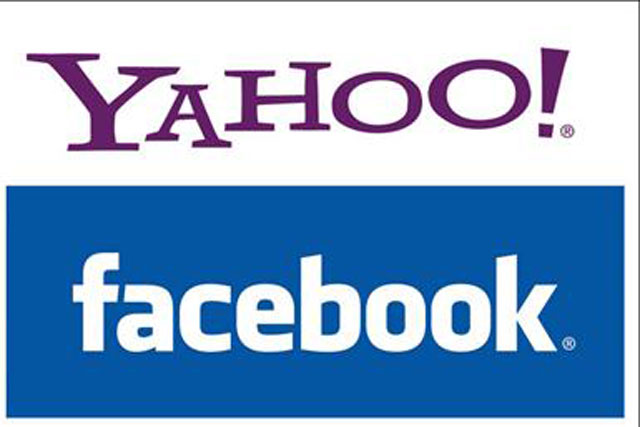 Yahoo filed a lawsuit against Facebook over alleged infringement of 10 patents in March, in a controversial move for Yahoo, which has in the past talked up its business relationship with the social networking company.
Facebook then purchased 750 patents from IBM, to shore up its defence and counter-sued Yahoo.
As part of the new pact, Yahoo and Facebook have agreed to cross-licence their patent portfolios and pursue greater integration and distribution of advertising across their properties.
In addition, Facebook will be working closely with Yahoo to bring more social integrations to its coverage of large events on its sites, such as the Olympics.
The deal is an expansion of the original multi-year partnership between the two companies, which allows users to share content from Yahoo sites across the social networking platform.
Sheryl Sandberg, Facebook's chief operating officer, and Ross Levinsohn, interim chief executive at Yahoo, are reported to have been involved in the negotiations.
Sandberg said in a statement: "Yahoo's new leaders are driven by a renewed focus on innovation and providing great products to users. Together, we can provide users with engaging social experiences while creating value for marketers."
Levinsohn said that he was "grateful" to Sandberg and her team for "working hard together" with the Yahoo team to bring about "this dynamic agreement".
He said: "Combining the premium content and reach of Yahoo! as the world's leading digital media company with Facebook provides branded advertisers with unmatched opportunity."
The legal action was pursued during Scott Thompson's short-lived period as chief executive at Yahoo, before he quit his role amid controversy surrounding a fake qualification on his CV.
Speculation has been mounting over the identity of Yahoo's next chief executive, which is expected to be announced shortly.
Levinsohn is widely expected to have his role made permanent, although Jason Kilar, head of internet and TV service Hulu, is also in line for the top job.
Follow Sarah Shearman on Twitter @Shearmans