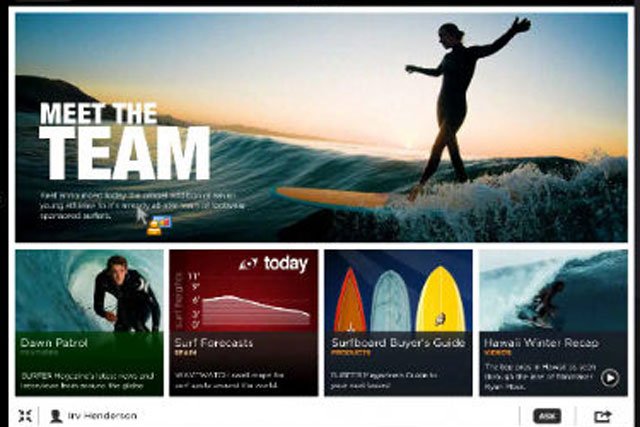 A number of publishers are believed to be in place for its initial US launch in the coming weeks, including specialist title Surfer and global business brand Forbes.
Blake Irving told Media Week Livestand will arrive in the US "in the autumn", and when pushed he added, "it'll be pretty quick, it's happening now".
Partnerships with UK publishers and elsewhere in western Europe are set to follow in 2012.
Irving said: "We think this is frankly a game-changer for the way you not only consume content on this device [PC], but on these devices [tablets].
More details about Livestand launch and Blake comments here.