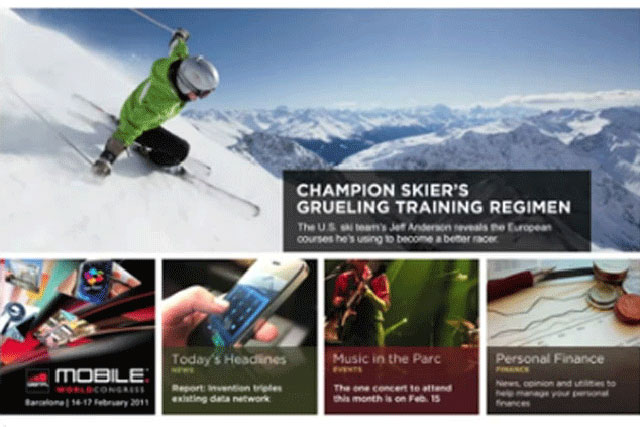 Livestand, the HMTL 5-based app for tablets and smartphones, was launched in the US in November last year. It fed on content from Yahoo, and the aim was to attract other publishers, especially magazine owners, to add their content.
In its most recent earnings call, Yahoo announced it would be discontinuing or consolidating the number of products across its technology platforms, to make its expansion of existing products onto key platforms "more scalable and nimble".
Yahoo said in a blog post: "While we received great feedback on Livestand's design and it earned a 4-star rating in the App Store, we committed ourselves to continuously measure and scrutinize what's working and what isn't.
"We have learned a lot from Livestand and are actively applying those insights toward the development of future products that are better aligned with Yahoo!'s holistic mobile strategy."
It pointed to its recent launch of its HTML5 search browser app Axis, as an indication of how "one of the biggest, if not the biggest, priorities for us is to innovate for the mobile."
Livestand was devised by Blake Irving, the chief technology officer for Yahoo, who was tasked with developing a "product vision" for the company, but who left just two months ago, following the restructure.
Irving told Media Week in September last year, "We think this [Livestand] is frankly a game-changer for the way you not only consume content on this device [PC], but on these devices [tablets].
Despite Irving revealing that it was in talks with UK publishers, the product never rolled out here.
Robert Bridge, senior director and head of marketing for Yahoo EMEA, previously told Marketing that Yahoo had an "impressive road map" of planned product launches for this year, which included Livestand in the UK.
Not only did Livestand face competition from established personalised magazine app Flipboard, which recently introduced audio, but magazine publishers have increasingly been developing their own apps thanks to the pull of Apple's subscription store Newsstand.
Last week, Yahoo's interim chief executive Ross Levinsohn, who was brought in two weeks ago to replace Scott Thomson, named Mollie Spilman, head of marketing for the Americas, as its new chief marketing officer.
Follow Sarah Shearman on Twitter @Shearmans