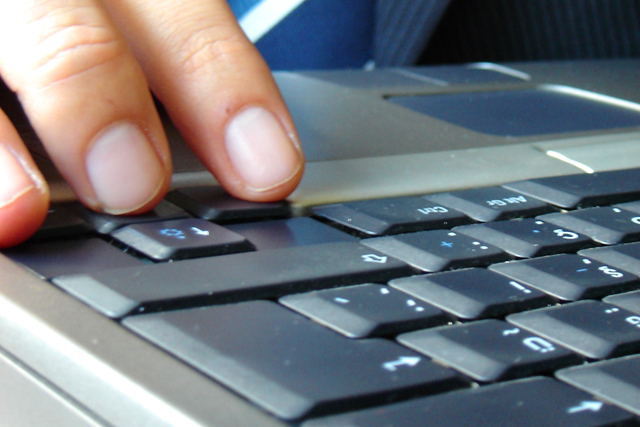 UK online ad spend increased 10% to £1.97 billion in the first half of the year, according to the latest IAB/PWC study, mainly driven by the entertainment, finance and FMCG sectors and continued growth suggests online could reach £4 billion for the full year. Paid search continues to represent over 60% of all online ad spend.
Although there is speculation that the VAT increase in January 2011could aid a slow down in the UK economy, the online ad market is not considered to be as at risk as other media due to technical advancements enabling better targeting, along with the ability to micro manage budget for better campaign performance.
However, even though 2010 online adspend is now set to overtake original projections, we expect that H1 2011 online ad revenues will deliver a modest growth of 5% vs. 10% published for this year (H1). As has already been stated, the jury is still out on News International's decision to put its digitised content behind a paywall.
As the digital trading market develops and becomes increasingly complicated, advertisers should be aware of these changes and seek to ensure that their agency contracts are flexible enough to ensure they can take advantage of emerging opportunities, but also that incentives are reflective of a new trading dynamic.
Having seen the impact independent search agencies had on agency revenues six years ago, the larger groups have now taken a position to invest in exchange technologies (demand side platforms or DSPs) in order to retain control of DR budgets and utilise data to better target consumers in a cost efficient way.
An increase in technology players in the market is leading to a less transparent trading model, as more stakeholders 'add value' and take a share of the Cost Per Thousand (CPM).
Advertisers should be considering not only the cost implications of introducing these new technologies, but also the need to increasingly assess planning and targeting methodologies to ensure that their budget is being spent in the most effective way.
Search
Growth is set to continue; a 7% increase in search adspend for 2011 is predicted, with a continued focus on efficiency from advertisers into the New Year. With Google increasingly investing in the display market, it will be more inclined to advocate the spreading of budget, thus sparking an increase in research undertaken to contextualise the relative importance of search in the marketing mix.
Client action point
Ensure you are confident in the returns that search is delivering for you. As the last point of contact in the online purchase funnel it is a commonplace assumption that search is the most effective digital advertising medium, but consideration should be paid to the other opportunities consumers have had to engage with your brand whilst online. Attribution modelling is a good way to understand the real path to purchase and quantify the real value that search is delivering for your brand.
Display
Online display spend is also forecast to increase; however, this growth will be marginal (c. 3%) as concerns of a VAT increase could impact consumer spending behaviours. Growth in display will continue to be driven by video although adspend in this medium will still only account for 10% of display (excluding classified) revenues.
As the year progresses, media agencies' continued investment in demand side plaforms (DSPs) will bring about the marginalisation of ad networks unless they can offer additional value.
Data platforms will change the way digital media is to be traded, taking us further from the offline model of broad audience reach and towards a focus on niche audience profiling, behaviour and intention targeting.
Content publishers will need to find alternative revenue streams in the digital world as revenue from 'premium' ad sales will begin to decline in favour of intention targeting, leaving a smaller section of advertisers prepared to pay for premium environments. This will lead to DPSs and adexchanges monetising unsold inventory for a lower rate and publisher yields having to be managed differently.
As publishers seek to improve their yield for premium positions in a post-recessionary market, advertisers should be aware that there will be price inflation driven by the top 10 media owners in the UK market.
Online display media inflation figures
With 2008 as the base index, we can see that the market is recovering after the economic downturn. Low rate/high reach sites have maintained or increased in rate, premium sites have had a tough two years. As advertisers commit to spend in digital, paywall content and advanced audience segmentation will be the drivers of the rate change.
Client action point

Be conscious that the digital trading dynamic is changing, and at a fast pace. The lines between buyer and seller are blurring for agencies as they build trading ecosystems, so ensure you have a good understanding of the implications of this when renegotiating agency contracts.
Social Media
With online now firmly positioned as a mainstream media, agencies have begun integrating digital into their offline planning and buying teams to enable them to approach the market with a 360 solution. However, as this facet of digital media consolidates into the larger agencies, there has been an emergence of social media agencies that play to their specialism to create a point of difference in the market.
Although bought media space on social sites will continue, the concept of earned and owned media will develop, with advertisers becoming more adept at producing and 'seeding' content, encouraging communities to share, discuss and engage.
As the focus in digital moves from 'buying' to 'producing', the attribution model will need to incorporate all costs to reflect true ROI.
Client action point
Once you've figured out whether you should get on the social media bandwagon – remember it's not necessarily for everyone - ensure you have the right agency for the job. Take the time to work out what your objectives are. Social media can be used for a variety of reasons; building loyalty, as a customer relations tool or creating buzz to name a few. Sure, you can have a page on Facebook but as the concept of buying your audience through social media goes out the window, you need to find an agency that can meet your objectives, which might not actually need to be driven by your media trading agency.
Digital advertising spend
On a like-for-like basis all formats showed an increase in the last 12 months
Source: IAB/PWC H1 2010 UK online ad spend study
Download the Billetts 2011 Forecast report in full http://www.ebiquity.com/downloads/Billetts-2011-Forecasts.pdf
Federica Aperio, managing partner digital, Billetts