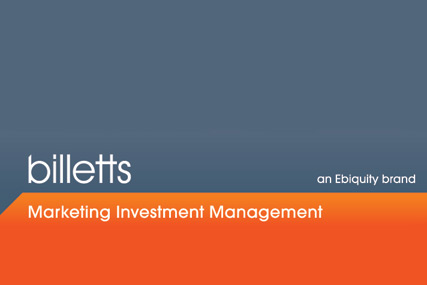 2010 has been a low point for media forecasters – and Billetts among them. This time last year, we looked at 2009's steep declines in demand for advertising, and the obvious economic reasons for them, looked ahead at what the future was likely to hold in the same areas, and called low. We weren't alone.
Economically, nothing much has happened that we didn't foresee at the time: a change of government; the realisation that public finances were in a worse state than we had been led to believe; the consequent prospect of tax rises and cut-backs in the public sector and benefits; the slashing of government adspend.
But the opposite happened to the market's adspend – particularly in TV and outdoor. It's true that adspend historically tends to outpace the economy at large during recoveries. And we're in the early stages of a stuttering recovery.
But historically we have no precedent for the extent of reduction in disposable income that's accompanying this recovery.
What lessons can we learn from all this to project into 2011? One conclusion would be Greenspan's "irrational exuberance": that businesses were so relieved to see the end of economic contraction that they immediately released marketing budgets, without looking ahead closely enough - and therefore nothing is to be read into it.
It may also be argued that there is a latent demand for brand-building media that corrected 2009's drastic slide almost as soon as those particular economic circumstances were past. That demand can only come from the conclusion that brand-building advertising 'works', and reports of its death are greatly exaggerated.
Lastly, there is also the reminder that – far from economic factors being a good predictor of adspend – a dialectic is at work, and that adspend is equally a bellwether for medium-term economic factors. In other words, that businesses have examined carefully, run their models, and called right. That would be a good thing to hope for.
Having said all this, we see a story of low revenue growth in 2011. Having regained their lost ground, TV and national press revenues will move slowly and steadily upwards. Other than the Rugby World Cup, there is no 'event' to drive a revenue spike anywhere.
Among national newspapers and magazines there will be - as usual - winners and losers. Display, still coming to terms with the establishment of a Murdoch paywall, will also creep forward, rather than experience a digital bounce.
Each of the three 'big media' has its own critical issues, and this year we give advertisers some action points for the autumn season, as 2011 plans take firmer shape.
More worrying is the notion that structural factors – alongside decreases in supply – will drive media prices ahead of RPI or GDP growth.
On Tuesday, we'll begin to look into each sector in more detail.
Simon Cross, business unit director, Billetts