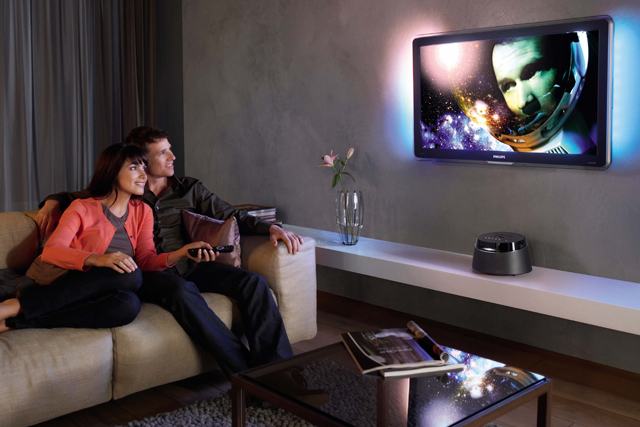 A year in media: Billetts looks to 2011
The main background factor affecting TV is structural. In two years, we have reduced our main sales-houses to four. Most latterly, we have lost Viacom, and IDS. IDS is the most recent, and its loss will be perhaps be the most keenly felt.
IDS sold its impacts at less than half ITV1's price for most demographs, and in good volumes. It was the seller of the Virgin Media TV channels (Virgin One, Bravo , etc) as well as the UKTV channels (Dave, Living, etc).
That stable of channels has been split between Channel 4 Sales in the case of UKTV, and Sky in the case of Virgin. It would be reasonable to assume that both the new sales-houses have contracted to increase the yield on the channels' airtime. In other words, to sell the same slots for more.
Among the remaining sales-points, Five will be the 'new IDS' – it will be the cheapest option of the big four, and therefore has the same potential role as a 'cost reducer' in the schedule.
It will be that bit more difficult for agencies to take Five off and use the share points as leverage across the rest. And if Richard Desmond pulls some programming rabbits out of the hat, nobody will want to.
Client action point 1
Examine year-on-year channel mixes, and the prices of channels. Ensure you are not buying the same station/programmes for a beyond-inflation price year-on-year, and that your year-on-year bottom-line pricing versus the prevailing market isn't suffering.
We pointed out a while ago that 2010 would be the 'year of reckoning' in terms of agencies defaulting on pitch promises. One high-profile instance aside, this hasn't happened very obviously.
But we have seen a year-on-year increase in late-booking penalties, and the percentage of budget allocated to super-premium 'specials', both of which allow the agency 'wriggle room' within its guarantees.
Client action point 2
With the best will in the world, some businesses will be unable to commit budgets firmly up to ten weeks early. But if you can, you should. Equally, if 'specials' are an integral part of your strategy, then buy them. But prudence is always advisable, and if your strategy doesn't call for them specifically, aim for no more than 1%.
For all its technical flaws, CRR (the Contract Rights Renewal remedy) is still with us, preventing ITV1 from sucking in revenues that its audiences don't warrant.
We expect that 2010 impact share performances will finish about par with 2009 across ITV World (all ITV channels), so there seems no reason to give ITV a greater share of budget year-on-year unless it is strategically predicated.
ITV's digital channels are inflating faster than average, and ITV2 is now more expensive than the all-broadcast average for many demographics. ITV is an expensive way of buying the young and the upmarket.
2011 TV CPT year-on-year changes by sales-house
Source: Billetts/BARB
Client action Point 3
Check your ITV1 and ITV World shares of budget. There needs to be a strategic reason why they've increased this year, if they have.
We see TV revenues being up 3%, with Q1 being the most inflationary, due to a weak comparative base in 2010.
Winners here will be Five (for the reasons above), though Channel 4, with a huge increase in inventory to sell, may conceivably turn it to their advantage.
This will only be possible if the problem of replacing Big Brother is resolved. They would not like to see themselves as simple purveyors of slightly more attractive audiences than ITV, at a lower price, in smaller volumes.
2011 Total ad revenue change by quarter


Source: Billetts
Total TV ad revenue change by year
Source: Billetts
At the same time, we expect to see DRTV in very short supply, and hence highly inflationary. C4 have always disdained DRTV, and it has likewise been at the bottom of Sky's priority list.
Neither will be particularly anxious to allocate tranches of their inventory to the rock-bottom pricing that IDS and Viacom were comfortable with. One suspects that they would be as happy to over-deliver brand advertisers with that inventory as anything else.
Client action point 4
We are at a crossroads for DR. Two years ago, DRTV had been savagely hit by online, whose returns were more easily measurable. As measurement techniques became more sophisticated, it became obvious that DRTV and online (search or display) were symbiotic, and so DRTV had a small renaissance with Viacom, IDS and to a lesser extent with ITV3. With the demise of Viacom and IDS, DR-led advertisers need to examine urgently whether TV would continue to be a viable option at an inflated price, and at what price that viability would end.
Audience growth will be muted. We predict only a 1% increase in Adults impacts. Sky's stated intention to close Bravo and Virgin One - themselves over 2% of total Adult impacts – is bound to have a suppressive effect, even if viewers migrate that 2% to other channels, some will migrate to non-commercial.
The replacement – Sky Atlantic HD – looks to be more aimed at upgrading SD customers to HD than generating advertising impacts, with its HBO content. Multichannel penetration is at a plateau: increases in impacts need now to come from increases in commercial hours viewed.
TV audience change by year
Source: BARB
CPT changes 1997 to 2011
Source: Billetts/BARB
Check back later this week when we'll be looking at the press sector in more detail.
Andy Smith, head of TV, UK media analytics, Billetts