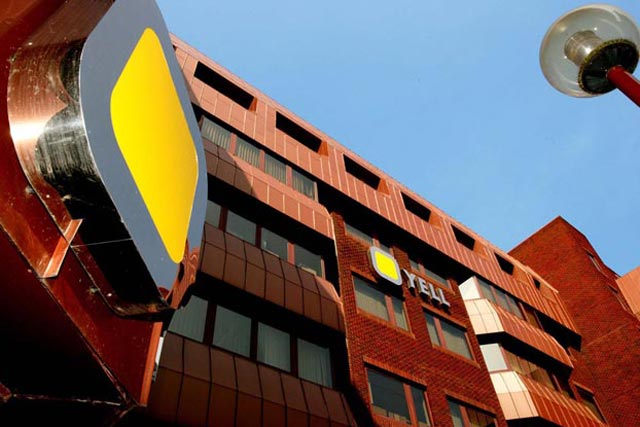 In its year-end financial results this morning (17 May), the company reported that pre-tax profits dropped £4m from the £70.3m Yell generated the previous year.
Group revenue suffered a 12% year-on-year drop to £1.88bn over the 12-month period.
Revenue from its Yellow Pages print business fell 18.6% year on year over the period, to £1.32bn, which was partially offset by an increase in revenue from digital media of 9.4% year on year to £457m.
Despite digital growth slowing in the final quarter of the year to 7%, the company said digital now accounted for 24.3% of group revenue, up from 19.6% in the previous 12 months, as print revenue share declined.
Yell, which has operations in the UK, US, Spain and Latin America, said net debt fell by £329.5m to £2.76bn over the period, aided by strong cash-generation.
Mike Pocock, chief executive of Yell Group, said: "In the face of ongoing tough market conditions, we have continued to make good progress with our digital media offering, bringing new products to the market, increasing consumer usage and increasing revenues.
"Our market positions in print remain strong and print revenues, though still under pressure, continue to generate significant cash flow.
"Over the year, Yell has generated over £260m of cash and reduced net debt by almost £330m."
The company said it was not counting on an improvement in the economic environment, as its small business customers continued to face tough conditions.
Yell is set to report the results of a wide-reaching strategic review in July. However, it warned that it would take time for the full impact of the review to take effect.
Pocock said: "The digital marketplace is already twice the size of the total print market and some 10 times larger than the segments of the print market Yell traditionally addressed.
"Small shares of this fast-growing and highly fragmented market can mean very significant, profitable growth.
"This is what we intend to deliver, whilst nurturing our print business for the strong cash flows it will continue to provide for years to come."