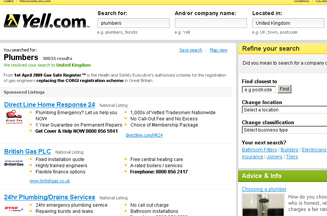 Thousands of videos will be added to yell.com in the next few weeks giving users detailed information on topics ranging from 'How to buy a used car', to 'How to harvest radishes in your garden' and 'How to make your hair grow'.

Videos will be linked to Yell.com's search engine which means videos directly relevant to users are delivered alongside their Yell.com search results. A user searching for a plumber, for instance, would see video guides about plumbing.

The development follows the recent relaunch of Yell.com.

Yell.com's head of content, Nick Haworth, joined Yell.com from the broadcaster ITV to lead the development of the website's content.