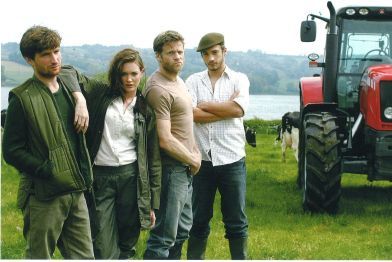 "Born out of genuine insight with stunning results – head and shoulders above the rest" was The Marketing Society Awards for Excellence judges' verdict on Yeo Valley, which has been crowned this year's Grand Prix winner.
The Grand Prix is awarded to the brand that, in the judges' opinion, has pushed the boundaries of marketing excellence by demonstrating insight, effectiveness and innovation. Yeo Valley's 'Live in harmony' campaign met these criteria with panache.
Yeo Valley was in need of something special to reconnect with its target audience of families. Research revealed low awareness of the yoghurt brand as a result of limited communications and dated packaging. It also faced the wider problem of a feeling among families that organic food is too expensive.
After overhauling its tone of voice and packaging, Yeo Valley was ready to take its fresh brand message of 'living in balance with nature' to the masses.
The resulting campaign, which was created by Bartle Bogle Hegarty, used broadcast for high-impact mass awareness, and social media to build deeper engagement with consumers.
Digital media promoted conversations around the brand and enabled people to visit Yeo Valley's online virtual farm, while influential bloggers spread the conversation and an on-pack promotion offered the chance to win tickets to the final of The X Factor.
The TV component, a two-minute spot featuring four rapping farmers that broke during The X Factor, immediately caught the nation's imagination.
It quickly went virtual, garnering mentions by celebrities on Twitter that contributed toward it becoming a top trending topic on the micro-blogging site.
The ad was shared more than 67,000 times, and viewed more than 1.65m times on YouTube. The on-pack competition became Yeo Valley's most successful to date, and hits on its website increased by 400%.
Moreover in the three months following the launch, Yeo Valley became Britain's fastest growing dairy brand, with an extra 500,000 consumers buying its products.
As a result, the brand's share of the organic yoghurt market rose as the average spend per household on its products increased by 16%, generating an incremental uplift in sales of more than £3.5m.
This article was first published in Marketing Society Awards Book of the Night.