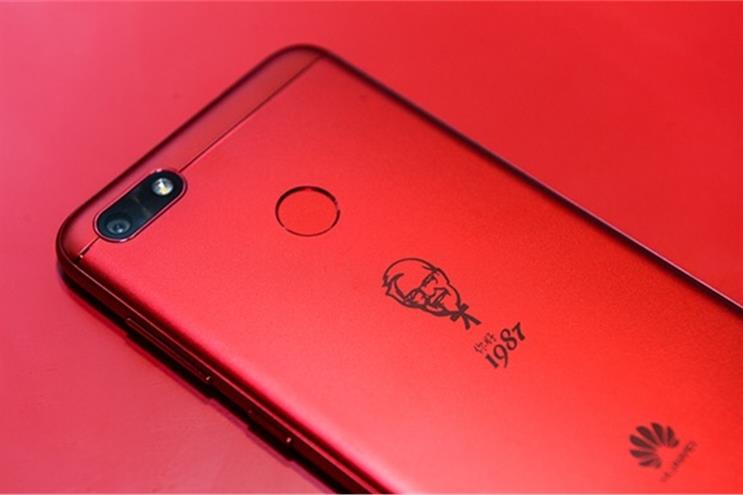 "Finger licking good" may well gain a whole new meaning for hardcore KFC fans in China who can now have Colonel Sanders on their palms 24/7, if they so wish.
In a rather unprecedented move, KFC and Huawei are joining hands to mark their 30 years' presence in China with the release of a limited edition KFC Huawei 7 Plus model on 7 July.
Speaking to Campaign Asia-Pacific, Steven Li, senior vice president of KFC marketing with Yum China, said the partnership between both brands is significant due to their shared history.
Both brands traced its origins in China to the year 1987, when KFC opened its first store at Tiananmen Square, while Huawei had a rather humble beginning at Shenzhen Industrial Park with just 21,000 RMB (£2,400) in capital and 14 employees.
Huawei released a teaser post on its Weibo account days before the smartphone launch to announce its impending 'union" with KFC.