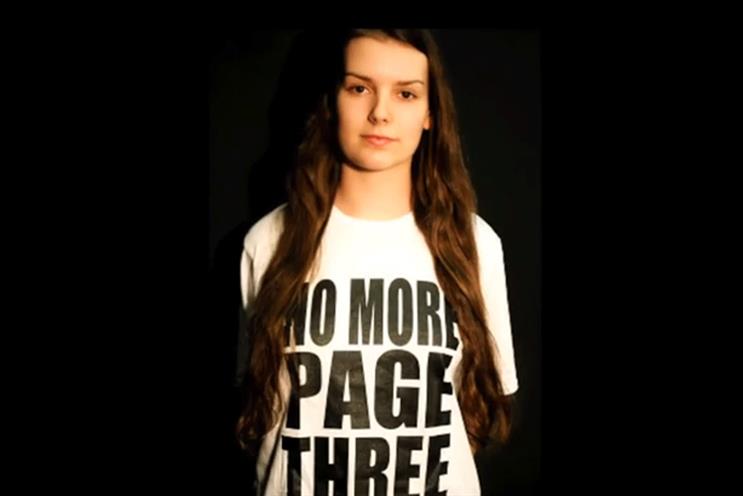 Backed by the Youth Media Agency, the video for the campaign "#Page3TakeDown" shows a group of young people explaining that images of topless women do not belong in a family newspaper.
The Youth Media Agency is a social enterprise that helps young people challenge the negative portrayals of young people in the media.
The campaign's ad begins with a series of stereotypes from films made in the 1970s. It then cuts to shots of youths wearing t-shirts with the slogan "no more page three" and a voice over says, "The 1970's are over. This is when Page 3 started. It does not belong in 2015".
Sabina McKenzie handled the art direction and directed the film through the Youth Media Agency, and Hannah Vincent took charge of copywriting.
The Sun has not clarified its plans for the Page 3 feature. A spokesman told Campaign, "I'm going to let the paper speak for itself."
Two weeks ago it was widely reported that The Sun had attempted to quietly stop publishing topless women in its Page 3. However, later that week the paper brought the feature back.
The Daily Mirror responded to the publicity by publishing a "montage" of tits, including blue tits, great tits and coal tits, on its page three at the end of last month.