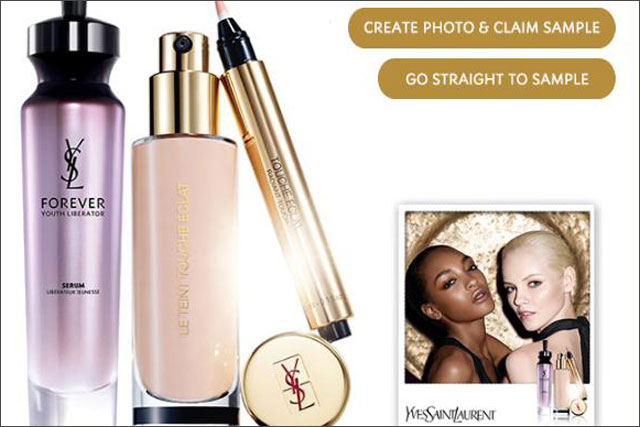 Agency PMA Digital has created the Radiance app. It lets users upload a photo and then enhance it by adjusting their skin's "glow" and "vitality", and erasing blemishes. They can then add the digitally manipulated image to their Facebook page
Consumers can also use the app to download a voucher that can either be printed or texted to a phone, which they can redeem against a two-week free trial of two products from the YSL Radiance range.
The Radiance range includes cosmetics such as Forever Youth serum and Le Teint Touche Éclat foundation.
Mark Cluer, PMA Digital's managing director, said: "Facebook is a great place to engage with new and existing customers and to create a strong reason to visit a YSL counter."