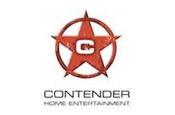 The account was previously handled by Equinox, part of Zenith-Optimedia Group, but the account has expanded since the company's acquisition by Entertainment One last year.

Zenith pitched against three agencies for the business and won after a final shoot-out against MediaVest.

Contender Films, part of the DVD distributor Contender Entertainment Group, plans to significantly increase its marketing spend this year to support a planned expansion.

The review was led by the Contender Films marketing director, Rebecca Mortimer, who joined the company earlier this month.

Last year, the distributor signed a deal with the film studio Summit Entertainment and recently secured the UK rights to Mr Nice.

Based on the autobiography of the former drug dealer Howard Marks, the film will star Rhys Ifans.