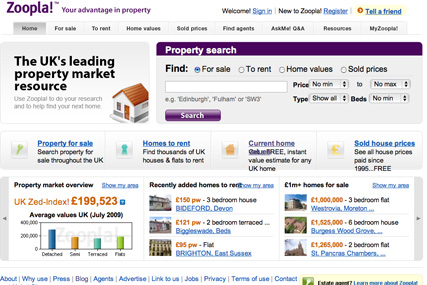 Under the deal, Zoopla will take over the Thinkproperty brand and website that attracts more than 200,000 unique users a month.

It will also become the exclusive property search partner on the Guardian.co.uk website.

Thinkproperty.com was launched by GMG in 2006 and focuses primarily on delivering leads to UK estate agents, which, with the new deal, will increase their exposure to a wider audience and offer a broader range of services.

Alex Chesterman, founder and chief executive of Zoopla, said the business plans to grow organically and investigate further acquisitions.

Since its launch last year, Zoopla claims to have raised almost £4m in funding for the venture and become the fifth most-visited property website in the UK.