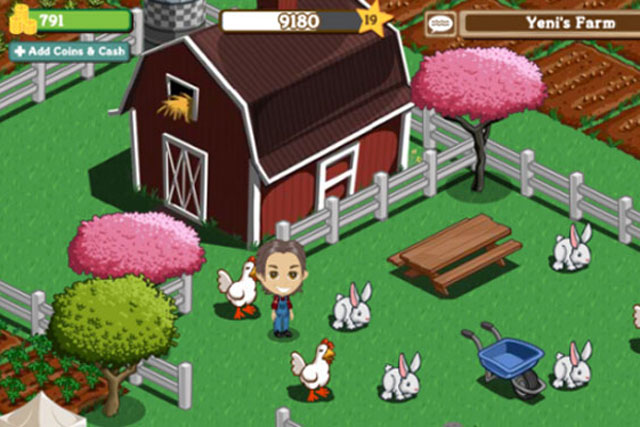 The San Francisco-based company is reported to have sold shares at the top of its price range, having offered 100 million at the price of $10 yesterday, making it the biggest tech IPO since Google raised $1.7bn in 2004.
Zynga, launched in 2007, has been held up as a Facebook business success story, with its games largely played on the social networking site.
The company is planning to use the IPO proceeds for game development and marketing.
The launch comes ahead of Facebook's hotly anticipated IPO, which has been tipped for the second quarter of 2012 and is expected to value the company in the region of $100bn.
This year has seen a series of high-profile floatations from internet companies, including LinkedIn, Groupon and Pandora.
However the sky-high valuations have sparked concern that a social media investors' bubble is forming, a decade after the dotcom crash.
Zynga could not be reached at the time of publishing.
Follow Sarah Shearman on Twitter @Shearmans