---
Ken Livingstone denies tax evasion allegations...
By Rebecca Burn-Callander, managementtoday.co.uk, Monday, 12 March 2012 09:30AM
Quote of the day: 'I am not offshore. I am running a small company, just like hundreds of thousands of people. It's a smear campaign currently being run.' Mayoral candidate Ken Livingstone has had a rather irksome weekend. A national newspaper has revealed that his earnings (from broadcasting, speaking engagements etc) are funneled into a holding company, Silveta. This effectively bypasses the 59% income tax rate, plumping for 20% corporation tax instead. Livingstone has been left red-faced over the fiasco, given his former comments on taxation: '[We should] sweep away tax scams and everybody should pay tax at the same rate on earnings and other income.'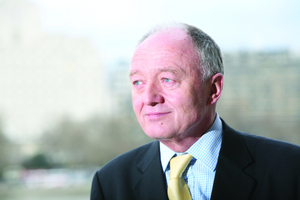 And Red Ken's defence? To tar rival Boris Johnson with the same brush, of course: 'The simple fact is, and the hypocrisy of all this, is Boris Johnson has exactly the same arrangements to handle his earnings from television. Almost everybody in the media, who is not employed directly, has exactly the same arrangements,' he blustered.
This article was first published on managementtoday.co.uk
comments powered by

Disqus
---