---
Dare scoops Digital Agency of the Year
By Staff, campaignlive.co.uk, Thursday, 13 December 2007 08:30AM
Dare will be proud to recapture its crown, having been named the Digital Agency of the Year three times before Agency Republic ended its run last year. But in what has been a relatively quiet year for digital advertising, Dare has pulled through by delivering the basics very well, setting high standards across strategy, account handling, creativity and new business.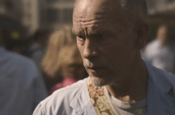 The wider digital landscape in 2007 was one of extremes. Where Poke's creativity was applauded, its new-business record came under question. LBi's full-service machine helped it retain top position in Campaign's new-business league, but outside of Sony PlayStation and HMV, its creative work lacked power punches. Add this to a drought of all-to-play-for pitches. Dare should be commended for turning in compelling cases in every department.

There were three big digital pitches this year, and Dare won them all: Sony Europe, ITV and Vodafone Retail. Despite expanding its full-time staff from 102 to 158, the agency shut its doors on new business to cater for the increased volume of work. But that didn't stop more than 150 prospects approaching Dare on the basis of its work and reputation.
In addition to the £4.7 million in fees from new business alone, income grew from £6 million to £10.4 million year on year, while the agency's growth for the calendar year is forecast to be up by 65 per cent.

Creatively, the work may have lacked one spectacular standout, but, collectively, it sits as a rich and varied tapestry. Convincing John Malkovich to star in its online film project for Sony Vaio shows the status Dare commands in the eyes of its clients and respective agencies (in this case, Fallon). Its work for Vodafone that enabled customers to load their mobile internet browser with links and applications direct from a PC illustrated a depth of technical expertise behind the strategic thinking. Meanwhile, ITV1's Rugby World Cup sponsorship, which saw the All Blacks stomping down on a banner as it performed a haka, showed the agency could innovate even when constrained to the most traditional of advertising formats.

The agency was shortlisted for no fewer than ten gongs in the Campaign Digital Awards - by far the most in the competition - and was also the most-awarded UK agency across four different categories.

Dare is also conscientiously sowing seeds for the future. With the current hunger for digital talent, it continues Dare School, its initiative to recruit and foster young creative talent, and has also introduced a formal graduate trainee programme for account managers and planners.

And on top of all this, don't forget the £10 million deal it squared with Cossette Communications in July. The Canadian marketing services company acquired a 65.4 per cent stake in the agency, beating off several larger holding company suitors. The deal, which sees Dare become part of a wider group of agencies, including Miles Calcraft Briginshaw Duffy, Band & Brown and Identica, may safeguard its future, but also marks a new series of challenges for the agency. Cossette Communications' chief executive, Claude Lessard, has outlined a vision where all four companies pull together for a cohesive offering under one roof within the next two years. It is just one of the many ideas being mooted in a bid to give the UK arm of Cossette a strong, cross-media offering.

Yet if anyone has the power to push back on its Canadian parent in the interests of protecting its own offering, it's the UK brains in Dare's engine room. Beneath the chirpy and likeable exterior of its managing partner, Mark Collier, is a ruthless business mind that fought hard for the terms of the deal and knows what agencies need to grow and thrive. The managing director, Lee Wright, and the planning partner, John Owen, both have similar client-facing qualities, but are equally shrewd under terms of engagement.

Dare has already promoted Nick Emmel and Toby Horry as joint planning directors, allowing Owen to oversee the wider direction for Dare within its new family. James Cooper's departure to Another Anomaly in November saw one half of its creative baton handed to a newcomer, Andy Amadeo, who will work alongside the creative partner, Flo Heiss. The high standards Dare is used to setting itself, coupled with the UK ambitions of its new parent, leaves the agency with all to play for in 2008.

A bit like its sister agency Mother, Poke tends to let its work do the talking, and this year was no exception. The agency has produced some great campaigns and has expanded overseas, but in new-business terms, is not yet playing in the big league.

Wins this year came for BBC Worldwide, the World Wildlife Fund and the fashion favourites Top Shop and Alexander McQueen, and it just missed out on Sony. Growth also came from international expansion - the agency opened a New York office in April, and already has a team of 25 working there.

This year, Poke set its stall out as a digital specialist that can bring online experiences into the real world. Its Spot the Bull website for Orange, in which users were asked to predict the movements of a real-life bull, generated huge visitor numbers, despite no significant advertising or PR support.

Its design credentials also remain as strong as ever; the "neverending" webpage for Orange that allowed users to scroll down forever was a highlight, as was the topshop.com site that played a part in the successful launch of the Kate Moss line for the retailer.
The creative director Simon Waterfall's appointment as the D&AD president might help the agency's profile outside its digital heartland, but it needs to work on winning some larger accounts if it is to do justice to its creative department's undoubted talents.

When it comes to new business, you just can't sniff at LBi's track record. With 19 wins totalling more than £5 million in fees on the Campaign new-business league (which it topped), the agency has had a stunning year. And it's not all domestic business, such as FT.com, HMV and RBS, but also a huge amount of global and pan-European business, such as Canon, Sony SingStar and Epson.

And all of this has been achieved because of the agency's unique positioning as the only truly global full-service agency in Europe. By merging Framfab and Wheel last year, LBi became one of the biggest in the world, and used its size as a successful leveraging tool when hitting the new-business trail - a positioning that is consistently sought by clients.

However, in a maturing market, consistently picking up clients isn't enough. Despite no-one (with the possible exception of Poke) really shining in the creative stakes this year, LBi still seems somewhat off the pace and is struggling to keep up with its peers.

Much of this can be attributed to the fact that, despite the agency using the merger to its advantage in new business, there is still a lack of cohesion between the creative departments, which shows through in the work. Its standout campaigns have been few and far between, which is reflected by the small number of creative awards it has picked up.

Recent winners: Agency Republic (2006); Dare (2005); Dare (2004); Dare (2003); glue London (2002)



This article was first published on campaignlive.co.uk
comments powered by

Disqus
---