---
Account news: wins and reviews
School Reports 2014
New business rankings

19 September 2014: St Luke's wins Sunny, while VCCP is a new entry after landing Kia's CRM business.

19 September: No changes this week, with MEC remaining at the top.
Half-Term Reports 2013
Promoted content

Defining and iterating a strong brand image is more important than ever. However, brands need to flex according to the changing demands of their audiences and the times. The days when the voluminous brand guideline manual was the source of all know...

As befits Bob Greenberg's evolutionary agency, R/GA London is eschewing established ways of working and traditional campaign timelines to enable clients to flourish in the connected age.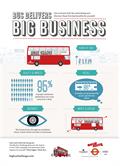 Enter The Big Bus Challenge 2014
---