---
MEDIA NEWS, OPINION & ANALYSIS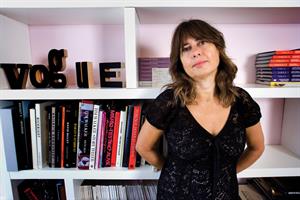 Vogue's editor of more than two decades tells David Benady how the magazine has remained high-end while widening its appeal.
Some things in the media business we liked in the week up to 25 July, and one thing we didn't...
School's out for the summer - and so too, for once, is the sunshine. As teachers across the country pick themselves up and begin the healing process, spurred on no doubt by the promise that Michael Gove will not be returning to class in September, th...

The best World Cup in living memory, despite the inevitable disappointment of England's early departure, beautifully showcased the convergence of "old" and "new" media, where the quality of the football was matched by the entertainment experience.

We in the media seem to have an overriding obsession with being in the assurance business rather than the invention business.

"The NRS in its current form no longer serves newspaper needs." Not my words but those of Bob Hulks, the ex-independent chairman of the Newspaper Publishers Association Review Group, speaking at the Media Research Group conference back in 1998.
Blogs
Lol and Nat, 30 July 2014, 9:07AM
Tara Beard-Knowland, 25 July 2014, 9:07AM
---