---
MEDIA NEWS, OPINION & ANALYSIS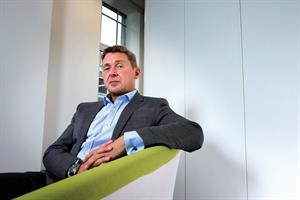 The interim chief executive of the mobile joint venture isn't afraid to admit the offering needs clarity, David Benady writes.

There is, by any measure, far too much twerking taking place in the music industry right now. So credit to MTV for extending its partnership with Durex to promote the message of empowerment and safer sex at this year s MTV Europe Music Awards taking ...

At the start of the year, I was advised by a senior press leader to "keep my eyes on Northcliffe House" - words that have served me well in 2014.

Big news from the Ig Nobel Prizes this year as one winner explains why banana skins are slippery.

I blame Tony Fadell. If the superstar Apple engineer hadn't left to build an Internet of Things business (Fadell being the guy who led the original iPod team and then helped Steve Jobs build something called the iPhone), we wouldn't be in this mess.

The bristling excitement among the young masses milling into an East London church as dusk fell was palpable - it had all the hallmarks of a cult, but was in fact a clarion call for advertisers.
---