---
MEDIA NEWS, OPINION & ANALYSIS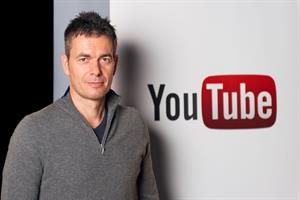 The video platform's content and business operations chief tells David Benady why its ad offering should entice agencies.
Channel 4 s Stand Up To Cancer telethon for Cancer Research UK smashed all expectations, raising more than 14.5 million since the 17 October event. Davina McCall (pictured), Alan Carr and Dr Christian Jessen hosted a star-studded evening to raise ...

The bristling excitement among the young masses milling into an East London church as dusk fell was palpable - it had all the hallmarks of a cult, but was in fact a clarion call for advertisers.
Walking down one of Hampstead's bijou roads recently, I noticed a woman leaning out of an upstairs window explaining to a man at the door that her "smart" lock had locked her inside and asking him to try different ways to open the door.

Many seasoned protagonists often bemoan the lack of personalities in our media business today, but such a perspective misses the point. The first flush of media agencies in the 80s were the heady days of "media", when the most important accolades ...

In a recent Tech viewpoint, Rightster s Charlie Muirhead quite rightly pointed out that the "success of one channel needn t come at the expense of another". Shortly after this, we did some research that provided proof of his assertion. The numbers ...
---