---
MEDIA NEWS, OPINION & ANALYSIS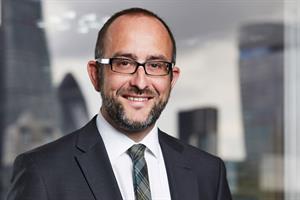 The managing director of the FT's B2C division will be sad to leave the sales world behind, David Benady writes.
Campaign Media Awards winners

Some things in the media business we liked in the week up to 28 November, and one thing we didn't...

It's awkward question time: What do Lewis Hamilton, President Obama and 1.3 per cent of the UK's advertising and media agency workforce have in common?

When Campaign asked last month "Is the future of media female?", it drew some interesting responses. It really is about time we made progress on this issue.

I was struck by a comment on Radio 4's Hidden Histories Of The Information Age: "The weakness of modern strategy is that it is too reliant on technology - the triumph of accuracy of outputs with no impact on outcomes."
Waking up to Bob Geldof asking for money, again, has made me a tad nostalgic this week, and highlighted the power that comes from having a clear mission.
---