---
NEWS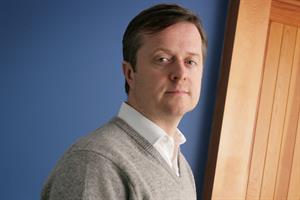 Mick Mahoney, the executive creative director at Rainey Kelly Campbell Roalfe/Y&R, is to leave the agency.
Related stories
---
Additional Information
Trending on Campaign

If it was a successful year for UK creativity in 2014, it was an epic one for Jean-Claude Van Damme and his entourage, Donald Gunn writes.

Planning is about people, not writing a famous blog or endless Tweeting, Lucy Jameson says.

Lindsay Pattison shares lessons from attending the World Economic Forum's annual gathering for the first time.

After a year of change, the agency has emerged with a new management team and a new way of working. But does it still have the magic touch? By James Swift.
Promoted content

A crowdsourced marathon between interactive screens that timed runners and shared their congratulatory selfies is named the winner of the Campaign CityLive Challenge.

As the great and the good of the mobile industry gather in Barcelona for MWC 2015, Millennial Media takes a look at the key trends set to dominate the agenda this year

Celebrating the best of British radio advertising

From tying up with luxury brands to using old classics in ads to some special gigs, 2014 was a year to remember
There is no grey area in music clearance - get approval early and aim to build long-lasting relationships
We all know that music has the power to move us emotionally - but data now suggests it can be just as effective at influencing consumers' brand preferences
Choosing the right song can make a great ad, but developing a musical strategy can help build your brand