---
NEWS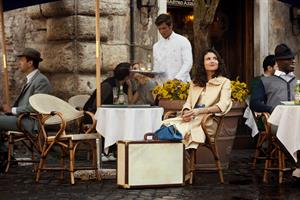 Brewer opens talks with creative agencies over brief to launch premium beer brand.
---
Additional Information
Trending on Campaign

If it was a successful year for UK creativity in 2014, it was an epic one for Jean-Claude Van Damme and his entourage, Donald Gunn writes.

Planning is about people, not writing a famous blog or endless Tweeting, Lucy Jameson says.

Lindsay Pattison shares lessons from attending the World Economic Forum's annual gathering for the first time.

After a year of change, the agency has emerged with a new management team and a new way of working. But does it still have the magic touch? By James Swift.
Promoted content
February's winners: Joe Williams and Andy Preston, creatives, Havas Worldwide London Judge: Billy Faithfull, executive creative director, WCRS Winning ad: RB/Durex 'Explore'

Only when the individual components of the communications journey are intelligently linked can a campaign truly succeed

Hamburg's emerging agency scene embodies a nation ripe for reappraisal
It's time to end the softly-softly approach and use creativity to stop brands from fading into mediocrity

But this does not mean creatives should give up and go home - our industry still has much to offer brands

Agencies have much to learn about collaboration and tailor-made teams from Jogi Löw's football squad