---
NEWS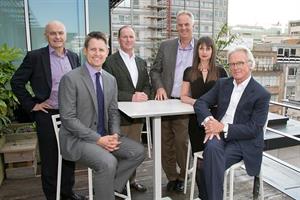 Lake Capital, the private equity company set to buy Engine, has refused to improve its offer to ex-employee shareholders.
Related stories
---
Additional Information
Trending on Campaign

Appropriating pop culture, getting banknotes taken out of circulation... Dave Trott reflects on his career highs.
Like quite a lot of people much smarter than me, I completely screwed up over Dare.

Campaign asks some of the industry's top strategists what they'll be reading on the beach.
It's been quite a year for significant account departures: Asda stopped shopping with Saatchi & Saatchi, Dixons unplugged M&C, BMW motored out of WCRS and now Virgin Atlantic has flown out of the doors of Rainey Kelly.

Campaign remembers the comedy genius Robin Williams, who died yesterday, aged 63, through a series of his own ads through the years.

Specsavers' creative director Graham Daldry describes how his in-house team turned Luis Suarez biting an opponent into a viral ad for his brand in less than 16 hours.
Promoted content

Thinking about the evolving role of digital out-of-home and where it sits in the complex multiscreening planning environment throws up some powerful possibilities.

Two teams compete this summer to push digital out-of-home to its limit.

Social ideas must be at the heart of marketing strategies - and this means more than using social media.
Social marketing is maturing as we learn how to implement it effectively. But the discipline still has much growing up to do in measurement terms before it is taken seriously when it comes to allocating the budget.

Programmatic trading enables tailored content to reach consumers at the right place, at the right time, using data and technology for real-time targeting. Ad tech is transforming advertising and the business models of media owners, but some industry ...

The high street offers advertisers a captive audience, with bus ad formats providing high-impact and effective creative solutions.

Brilliant technology. Brilliantly used. That, in a nutshell, is what digital out of home is all about.