---
NEWS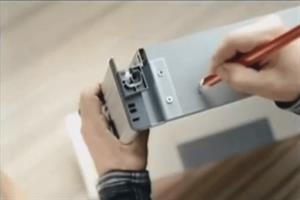 Wickes, the home-improvement retailer, is reviewing its £25 million advertising account, putting the incumbent, MWO, on alert.
Related stories
---
Additional Information
Trending on Campaign
With yet another selfie campaign launching, Jam's planning director, Simon McEvoy, questions whether the phenomena should come to an end.

The scene is a big sound stage at Shepperton studios. Tensions are running a little high on the Oxo family kitchen set.

BBC Music is launching an epic three-minute ad featuring 27 musicians including Sir Elton John, Pharrell Williams and Stevie Wonder to promote all of the corporation's music content in a single ad for the first time.

New York - Sir John Hegarty, co-founder of Bartle Bogle Hegarty (BBH) is asked one question about data and creativity.

Diageo's global managing director, James Thompson, says branded content lets brands tell a story in a way that ads don't allow.

The BBDO worldwide chief executive has long seemed destined for even greater things, Claire Beale writes. Yet, after ten years at the helm, Andrew Robertson still sounds like a man consumed by the job at hand.
Promoted content

In the fifth year of the competition, winners from Topshop and Women's Aid show why digital out-of-home is one of the fastest-growing media in the UK, forecast to be worth some £250 million by the end of 2014. Campaign reports from a packed event at ...

Agencies need to take a more holistic approach to creativity in order to keep up with the pace of change, stay relevant and produce top work.

While the need for commercial impact remains largely unchanged, creativity has taken on new forms thanks to technology.

By embracing data analytics, and being prepared to fail occasionally, we can effectively solve brands' creative problems.

We have more tools at our disposal than ever, but we must not lose sight of the consumer and the product in the rush to perform.
The combination of insightful data and great creative is a potent one, especially when it is applied to the feature-rich world of mobile.

Agencies know they must keep changing, but they need to bring clients with them.