---
NEWS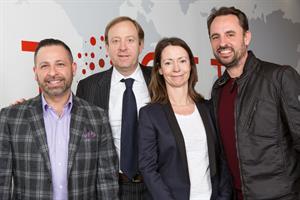 Global brand absorbs EHS and will house Havas Worldwide's data and digital skills.
Related stories
---
Additional Information
Trending on Campaign

Consider yourself as funny as Paul Lawson, creative as Nils Leonard or savvy as James Murphy? Answer the next 10 questions to find out which influential A-Lister you most closely resemble.

How much can you remember from 2014? Take part in our Christmas quiz and find out...

Campaign takes a look at some of the finest festive efforts from adland.

Campaign takes of look at the major Christmas ads including John Lewis, Sainsbury's, Waitrose, Asda and Debenhams, some of which have pulled at viewers' heartstrings, while others have offered up some comedy.
Promoted content

A crowdsourced marathon between interactive screens that timed runners and shared their congratulatory selfies is named the winner of the Campaign CityLive Challenge.

From tying up with luxury brands to using old classics in ads to some special gigs, 2014 was a year to remember
There is no grey area in music clearance - get approval early and aim to build long-lasting relationships
We all know that music has the power to move us emotionally - but data now suggests it can be just as effective at influencing consumers' brand preferences
Choosing the right song can make a great ad, but developing a musical strategy can help build your brand

Although production music has become more popular, the sector faces new challenges in the digital age as it evolves

Recognising its power, and how to utilise it fully, is crucial to the future of brands