---
NEWS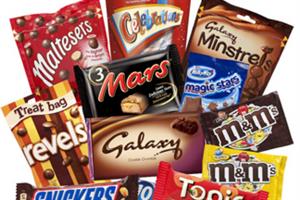 MediaCom has won the consolidating pitch for Mars' global media planning business, spanning 80 markets.
---
Additional Information
Trending on Campaign

Consider yourself as funny as Paul Lawson, creative as Nils Leonard or savvy as James Murphy? Answer the next 10 questions to find out which influential A-Lister you most closely resemble.

How much can you remember from 2014? Take part in our Christmas quiz and find out...

Campaign takes a look at some of the finest festive efforts from adland.

Campaign takes of look at the major Christmas ads including John Lewis, Sainsbury's, Waitrose, Asda and Debenhams, some of which have pulled at viewers' heartstrings, while others have offered up some comedy.
Promoted content

A crowdsourced marathon between interactive screens that timed runners and shared their congratulatory selfies is named the winner of the Campaign CityLive Challenge.
George Bryant founder and global innovations director,The Brooklyn Brothers, and Owen Lee, executive creative director, FCB Inferno, gave us their take on a selection of ads from the month just gone.

The city's inclusive spirit is a magnet for international talent looking for inspiration
Collaboration, content and effectiveness were three of the big issues on the agenda as our agency partners met around the table for Campaign's third Adland in Amsterdam debate.

Audiences are always hungry for cultural interactions but, unless those communications are conducted correctly, your brand risks being chewed up and spat out
Perhaps it is the city's compactness that forces people to 'think outside the box' and strive for the big idea

The way to build a global micro-network is by exporting Amsterdam's open and inclusive philosophy