---
OPINION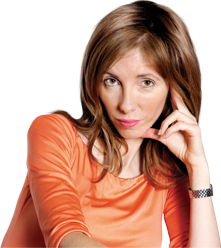 There are only two things most agencies want to talk about at the moment.

We were surprised at the timing of the independent ISBA review of the agency community, and wonder if it helps or hinders the dialogue we are already engaged in. It has been no secret that we have spent the past 18 months inclusively debating how c...

Once home to fishermen and farmers, modern Hong Kong is a teeming, commercially vibrant metropolis where Chinese and Western influences fuse. It is a small place and the people are very sensitive to new trends. In the past decade, Hong Kong has had t...

More than three-quarters of agencies identify user experience as the biggest shortfall client-side. One explanation is that UX is still evolving. Another is that UX and marketing have fundamental values directly opposed to one another. The primary fu...

I was struck by a comment on Radio 4's Hidden Histories Of The Information Age: "The weakness of modern strategy is that it is too reliant on technology - the triumph of accuracy of outputs with no impact on outcomes."
---