---
OPINION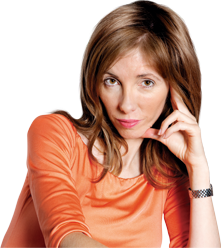 I have seen the future. And it speaks Spanish (and English). When US voters consider their next president in 2016, they might be choosing between two Latino candidates Julian Castro and Marco Rubio. The US is changing. And there is no better plac...

With two weeks to go until the general election, I m finding it really hard to judge which way the wind is blowing. The two main parties (if we can still call them that) are jumping around in their messaging, ducking and diving according to the lates...

"Too long, didn't read". Microsoft's chief envisioning officer, Dave Coplin, swept into our offices this month to remind us that behind every bit of tech, there's a human being.

The promise of virtual reality has been around for more than a quarter-of-a-century and, at several points, this technology seemed on the brink of breakthrough. But it is only with Oculus Rift and its rivals that VR has reached a threshold at which...
---