---
OPINION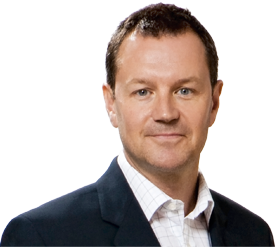 So one of football s managerial greats has gone. Sir Alex Ferguson s era is finally over. The BBC s chief football writer, Phil McNulty, sums him up in three words : "Charismatic, explosive, contrary." It is the latter that explains his brilliance,...

Campaign s front page last week carried the following dispiriting phrase: "triggered by staff changes in the procurement team at Mercedes headquarters in Stuttgart, Germany". A fragment calculated to dim the joy in even that zaniest of toothsome c...
Saturday am: PIA303 Lahore to Karachi, a chance to review the last three days with Taher Khan. Pakistan is one of our fastest-growing markets. Afternoon is "free". Why do I love Karachi so much? Untamed energy, ultimate melting pot, little conven...

I ve just read, on a fascinating new Tumblr, that you know you ve been in advertising for too long if you think "impactful" is a word and you wear a woolly hat indoors. I m a relative newbie, so this news makes me scratch my head (beanies can reall...
---
Additional Information