---
OPINION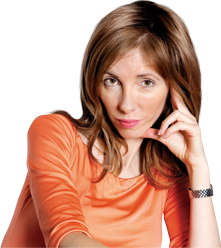 As the festival season approaches, it is worth reflecting how tech has revolutionised the experience. My first festival was in 2003 not much longer than a decade ago but a technological lifetime. Although BlackBerrys were becoming commonplace, th...

In 1963, Kit Lambert was a posh young chap making films. He was particularly taken with French New Wave cinema. He wanted to make films like that. Films that weren t just a dull, plodding, straight-line narrative. He wanted to make dangerous ...

Among the Champagne, brass bands, eulogies and Pencils at the D AD Awards last week, there was a moment of reflection. In his president s speech on stage in the prefab oddity that is Battersea Evolution, Mark Bonner told the story of how he went to E...

"I'd really like to work in advertising. Can you help me get a job?" As the summer milk round kicks off, requests from graduates will begin to escalate. Years ago, Dave Trott wrote a guide, "How to get a job in advertising", which includes the memora...
---