---
OPINION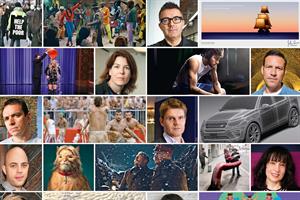 Someone said to me the other day: "Wouldn t it be great if we could hear what clients are really thinking, like in that Mel Gibson film What Women Want ?" You know, the one where he meanders around an ad agency and can hear the inner-thoughts of his...

Jabuticaba: a little black fruit you ll only find in Brazil. Jabuticaba syndrome: a typical illness you will also only find in Brazil. It s a condition that compels people to get too easily settled. You will find that sufferers often use the excuse t...

Forgive the reference to Mad Men, but a sub-plot in this final series prompted a then-versus-now train of thought.

Jill McDonald, the UK chief executive of McDonald s, has outlined the key to the fast-food giant s recent turnaround, and it made me think about successful brands. McDonald says a heavy investment in consumer insight has enabled the company to unders...
---