---
OPINION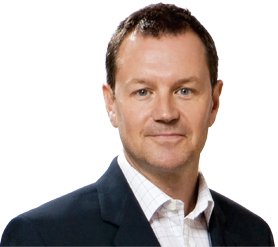 "This could be the death of this industry," one of the UK's most senior ad executives told me last week.
I used the No 94 bus for ten years, had a driver for ten years and experienced every type of commute in between. Now, I have the best: by riverboat from Bankside to the Trinity Mirror offices in Canary Wharf - 20 minutes that put me in a good mood an...

It's nearly Christmas, so time for the traditional positive missive - but, in this instance, I genuinely think it's warranted.

Agency life moves at a ferocious pace. Especially if, like me, you split your time between new business and account management. After focusing on the impact of social media on elections during my politics degree and then spending a year helping start...

This is my last column before the festive season, so here is a handy Future Of Media Christmas Gift Guide. You might like to imagine it as a magazine supplement with lots of cut-out items against a white background, divided into those annoying lifest...
---