---
OPINION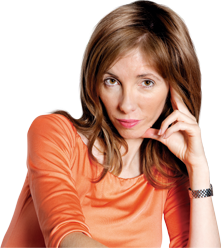 Related stories

Advertising has always been connected with innovation. There s the constant search for fresh approaches to communicate a familiar brand or position a novel product. In the past, the connection between advertising and innovation has mostly been indire...

There's an important issue that has been raised by many at the forefront of innovation. The pace of change is naturally becoming even faster. At the Government Digital Service Sprint 15 conference, Martha Lane Fox said that breathlessness wasn't enou...

The Middle East and North Africa region spans a host of countries from Morocco to the United Arab Emirates and is home to more than 380 million people. A region of extremes. Home to the richest country in the world (Qatar, with $98,000 GDP per capita...
With the deputy prime minister s Wacl lunch this week and Harriet Harman addressing its members at a dinner next month, it seems that politicians are increasingly taking notice of the ad industry. Or at least including its powerful women in their gra...
---