---
OPINION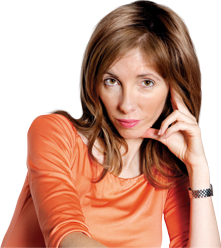 The dominance of the "visual web" may herald a new era in human communication.

Rich media has been the mainstay of online brand marketing for more than ten years, thanks to its ability to deliver a blend of video and interactivity directly to where the user can be found. But, unlike standard display advertising and pre-roll vid...

Much has been said about the softening growth of China s GDP after the announcement that it will be cut to 7 per cent its slowest rate in two decades. However, one thing that most agree is that a 7 per cent GDP growth rate remains the envy of most ...

A couple of weeks ago, The Independent examined the type of ads sitting alongside the teenage-friendly video bloggers on YouTube. The journalist and documentary film-maker Chris Atkins began to investigate after noticing the predominance of McDonal...
---