---
OPINION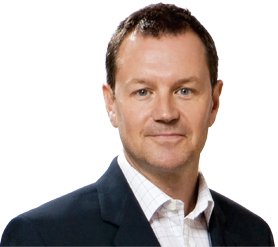 "This could be the death of this industry," one of the UK's most senior ad executives told me last week.

Agency life moves at a ferocious pace. Especially if, like me, you split your time between new business and account management. After focusing on the impact of social media on elections during my politics degree and then spending a year helping start...

This is my last column before the festive season, so here is a handy Future Of Media Christmas Gift Guide. You might like to imagine it as a magazine supplement with lots of cut-out items against a white background, divided into those annoying lifest...
By any measure, 2013 has failed to meet expectations. Following the once-in-a-lifetime highs of London 2012, this was tipped to be a rather uneventful 12 months.

It's nearly Christmas, so time for the traditional positive missive - but, in this instance, I genuinely think it's warranted.
---