---
OPINION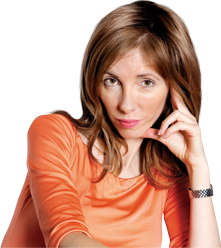 Potholes are a real drag for motorists; they ruin your tyres and your suspension. For pedestrians, they fill up with rainwater, so you get splashed. But probably worst of all is for cyclists. They can destroy your bike s front wheel, you can la...

I ve spent the past two years travelling across Europe and the Middle East, talking to hundreds of people clients, colleagues, competitors, media owners, cab drivers, bartenders and realised that Italy s image is far better outside than inside th...

There is lots of worthy debate at the moment about whether brands should have a wider purpose. I hope most of you, who spend your working days either directly building brands or platforms for them, think they can help improve the world at the same ti...

Newspaper editors are gearing up for their next populist clash after the general election: the battle over the fate of the BBC.
---