---
Latest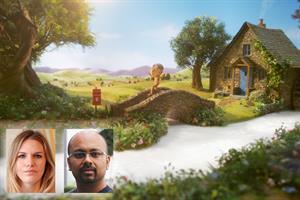 Reviewing work from Vodafone, Cravendale, Grief Encounters, Batchelors and Kettle Chips.
Related stories
Private View Recent

Reviewing ads from Anchor, KFC, Beats by Dre, Durex and Pepsi Max.

Featuring work from Barnardo's, McCoy's, Skittles, Nivea and McCain.

Reviewing work from Santander, Halifax, Powwownow, Birds Eye and EE.

Reviewing work from Jagermeister, Lipton, Dulux, Cobra and Adidas.
Creative George Prest Executive creative director, R/GA London We are an industry in crisis and we are in denial of it. Like global warming, we re all going to put our fingers in our ears until it s too late. And then we ll get cooked. Th...

Reviewing work from Colman's, Vype, Freeview, Fifa 14 and Ovo Energy.

Reviewing ads from Haribo Starmix, Ikea, TSB, Pancreatic Cancer Action and Walkers Sunbites.

Creative Al Young Chief creative officer, Inferno DraftFCB As I write, the memory of the biggest advertising festival in the world, Super Bowl XLVIII, is slowly fading. (Or as the spellcheck on my MacBook suggests I rewrite it: "superb owl...
Reviewing work from Sainsbury's, Jaguar, Virgin Holidays, Nissan and BBC.

Reviewing work from Tetley tea, Land Rover, Original Source, Kit Kat and Axe.
---