---
Latest Work
Creative Peter Souter Chairman and chief creative officer, TBWA\London When I wandered out of Abbott Mead Vickers BBDO to join the circus a few years back, life was simple. The Omnicom agencies AMV, DDB, TBWA were all great. And the W...

Creative Caitlin Ryan Executive creative director, Karmarama I went to a talk today by the wonderfully talented chef and food writer Yotam Ottolenghi. One of the questions asked of him was: "Why London?" Why did he settle? Why has his food...
Creative Sergio Gordilho Co-chairman and chief creative officer, Africa For the past six months, I have been exposed to the very best ideas from Cannes, the Super Bowl, the World Cup and the Clio Awards, as a juror or as a participant. My ...
Creative Mary Portas Chief creative officer, Portas Curiosity is a very powerful force it s what drives us to discover. It is also, I recently discovered via the author Ian Leslie, what makes my assistant click on those annoying Upworth...

Creative Chris De Abreu Creative director, Jam I love this industry, and I like the people in it. And, thankfully, I have made a number of good friends along the way. But then, I ve never been asked to write Private View before. So now ...

Creative Tim Mellors Creative partner, Pointblank You don t have to be an economist to see how TV stations squeeze millions a year by serving up programmes cobbled together from "found footage". Sometimes they shell out a couple of hundred...
Pick of the week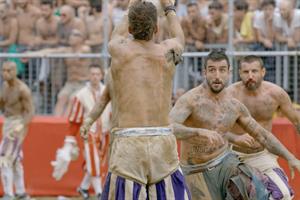 Kate Magee is impressed by the new Canon spot: "This ad is beautifully shot, with great use of slow-motion and a brave choice of music. As an exercise in product demonstration, it is artful." The work was written by Jonathan Budds, art directed by An...
Turkey of the week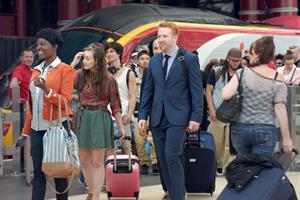 Jeremy Lee is struggling to believe his eyes with the latest Virgin Trains spot: "What a pitiful and weedy conceit, poorly executed, to base a major ad campaign and brand positioning around. So the people are walking in slow-mo. Is that it? A late bu...
---