---
Latest Work

Creative Chris De Abreu Creative director, Jam I love this industry, and I like the people in it. And, thankfully, I have made a number of good friends along the way. But then, I ve never been asked to write Private View before. So now ...

Creative Tim Mellors Creative partner, Pointblank You don t have to be an economist to see how TV stations squeeze millions a year by serving up programmes cobbled together from "found footage". Sometimes they shell out a couple of hundred...

Creative Jonathan Burley Executive creative director, CHI Partners The new Ikea "beds" spot is a very prettily made thing indeed. I could wax lyrical for some time about how delicately beautiful the grade is, how the excellent sound d...
Creative Darren Bailes Executive creative director, VCCP "Right, guys, I ve just come from the client. They made it pretty clear that they do not want to be impressed by this one. They d like something middle of the road. Not rubbish. Jus...

Creative Daniel Bonner Global chief creative officer, Razorfish You know how this works: Campaign has kindly asked for my opinion on five projects. For fairness, I have decided to think like a "real person" not an advertising person...
Creative Gerry Moira Chairman and director of creativity, Havas Worldwide London Anna Kendrick (Up In The Air, End Of Watch etc) talks into her dressing-room mirror. She tells us of the Super Bowl beer commercial that never was thanks to t...
Pick of the week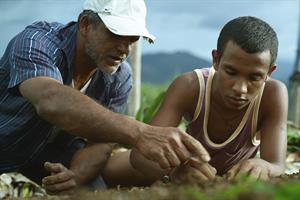 Jeremy Lee applauds the new Kenco spot: "This sector has been crying out for something new. This more than answers those cries with a beautiful promo of Kenco s corporate social responsibility credentials." It was written by Jess Oudot, art directed ...
Turkey of the week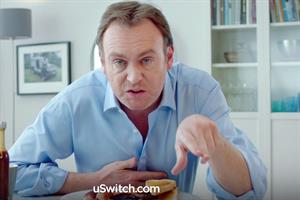 Kate Magee does not enjoy the conspiratorial tone of the latest spot from uSwitch: "It s not that much fun following someone around making their own breakfast in real life, let alone watching Philip Glenister do it on television. And the clumsy slaps...
---